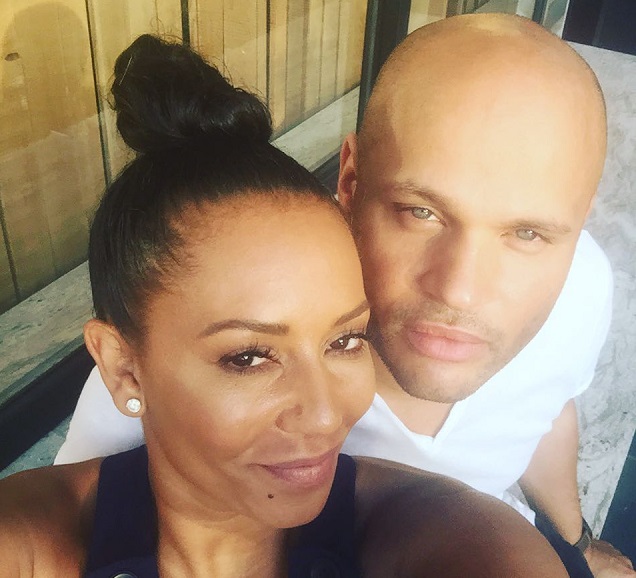 Melanie Brown, best known as her stage name, Mel B, has a few choice words for her estranged husband, Stephen Belafonte.
In case you're playing catch-up, on Sept. 1, Belafonte filed court papers requesting stepparent visitation with her 10-year-old daughter, Angel. Angel's biological father is actor Eddie Murphy.
Mel B, 42, has a teenage daughter, Phoenix, with ex-husband Jimmy Gulzar, as well as a 6-year-old daughter Madison with Belafonte. In the court papers obtained by Belafonte claims that after his and Brown's separation, he feared for the children's safety, claiming the "America's Got Talent" judge abuses alcohol and has a cocaine addiction, "ET" reports.
Now, Brown has come forward to set the record straight, telling the entertainment news outlet: "I have remained silent these past six months for the sake of my children," the statement reads. "I refuse to be a victim any longer and trust the legal process to show the truth."
In addition, Belafonte claims that Angel was unaware that he was not her biological father up until he and Brown separated. "Angel has called Respondent 'dad' since Angel began to speak," the court papers claim.
But it doesn't stop there. According to Belafonte he and Brown agreed that he'd be able to maintain frequent and continuous visitation with both Angel and Madison. On March 19, a day after the couple explained their separation to the children, Brown "abruptly" took them away and left their home. Despite his effort to text both Brown and Sophy, as he was concerned about their safety, Belafonte claims he received no reply.
"The biggest reason for my concern with respect to the safety of the children was due to Petitioner's habitual and consistent addiction to and abuse of cocaine and alcohol," Belafonte said in court papers. "To make matters worse, my fear for the children's safety was amplified due to the fact the Petitioner had fired the children's nanny, who had been in the children's lives since 2010 and I did not want Petitioner using drugs and drinking around the children, especially without anyone else present to care for the children."
"Petitioner's drinking and drug abuse had been a major issue throughout our marriage, and was witnessed by the nanny, the children, and her own therapist, Dr. Sophy," he continued in his motion. "Simply put, this was a constant problem and issue in our marriage."
Brown's ex also provided alleged text messages between him, Brown and Sophy, in which the duo came to an agreement with Brown "regarding any substance abuse and child safety," in which the former Spice Girl would begin taking medications and undergo random drug testing, beginning on March 19. Medications listed in the alleged text messages include Antabuse daily, and a Vivitrol shot every 30 days. Brown would also be subjected to a "hair test" on a regular basis —not to exceed more than 60 days between each test — and random drug testing on a weekly basis, "ET" reports.
"My intent and the purpose behind my request for stepparent visitation with Angel is to ensure that Angel is alright and knows that I have not abandoned her," Belafonte also writes. "I miss Angel dearly, and I can assure that Angel misses me, and I do not want to lose the opportunity to spend quality time with her and continue to raise her."
As previously reported, in March, Brown filed for divorce from Belafonte after nearly 10-years of marriage. One month later, she was granted a temporary restraining order against her estranged husband, after claims that he allegedly beat and threatened her throughout their marriage.
Belafonte has since denied all allegations — including knocking up their longtime nanny.