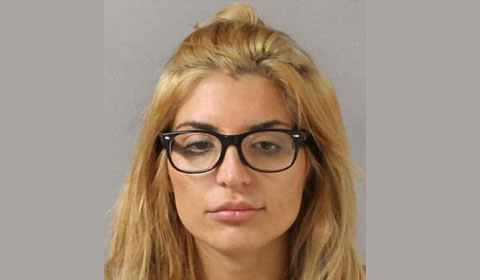 Earlier this week, an aspiring country singer was arrested for shooting a homeless man in Nashville, Tennessee, after an argument about loud music. Katie Layne Quackenbush, 26, is the daughter of prominent Texas defense attorney Jesse Quackenbush. On Aug. 26, 2017, she was in downtown Nashville when she had a heated verbal altercation with a homeless man named Gerald Melton. Quackenbush was reportedly playing loud music and was parked near where Melton slept. He complained to her about the exhaust fumes and noise coming from her Porsche Cayenne and asked her to move her vehicle.
In response, Quackenbush exited her car, armed with a gun and shot Melton twice in the stomach and sped away. It was later discovered that she and a friend she was with went to have breakfast and never reported the shooting to police. It was not until she later returned to the area to allow her friend to pick up the car that she saw police at the scene. When it was revealed that police were looking for her, she later turned herself and the weapon used in the attack in to the police. She was arrested on Sept. 11, 2017, and charged with attempted murder. Melton is currently in stable condition at a Nashville hospital.
Her father told the Daily Mail that his daughter was innocent and in fear for her life when she shot the unarmed Melton. He has portrayed his daughter as a hardworking single mom who is being unjustly persecuted by police over the shooting.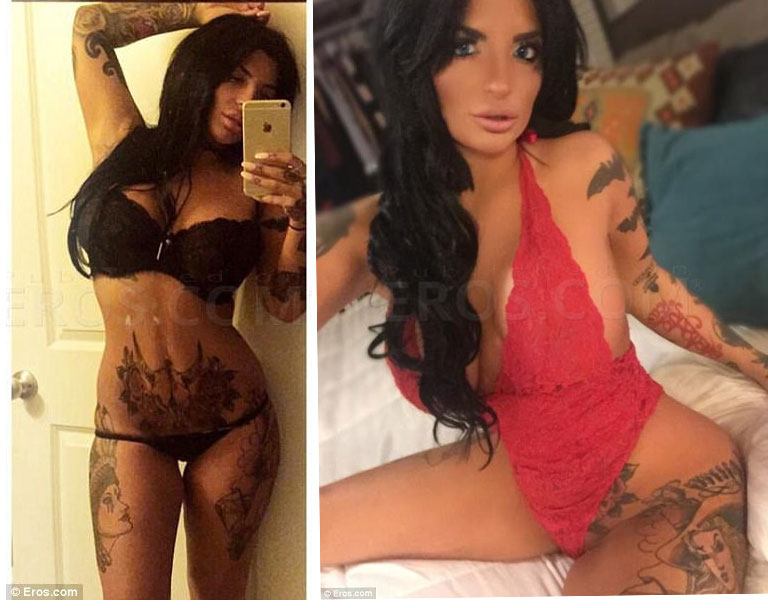 However, new information is emerging that puts her in a less than favorable light. The Daily Mail has produced evidence showing that Quackenbush is an $800 per hour prostitute who advertises her upscale services on the adult website Eros.com. She was easily identified by her unique tattoos and also advertises her sexual services on another adult website. In addition, a former boyfriend has described her as having a superiority complex about being rich and her shooting the homeless man was completely within her character.
Apparently, Quackenbush has a lot to lose if she is convicted of attempted murder. It turns out that she has a $2.5M trust fund that she will lose access to if she  is convicted of a felony. But this is not her first brush with the law. In 2013, she was arrested for assault causing bodily injury in an attack against her mother. The charges were later dropped and she was not charged for the crime.