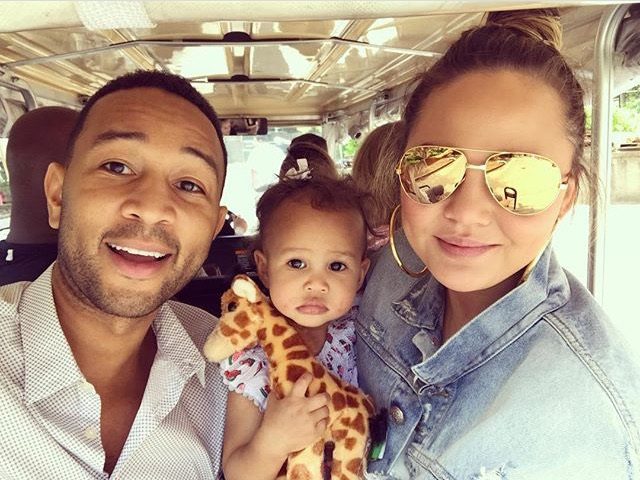 Chrissy Teigen took aim at a magazine report of John Legend split.
The 31-year-old supermodel, who recently celebrated her 4th wedding anniversary with her singer husband, took to Instagram this week, where she shared a screenshot of In Touch magazine, featuring a headline, "Chrissy & John On the Brink of Splitting," accompanied by a cut throat response.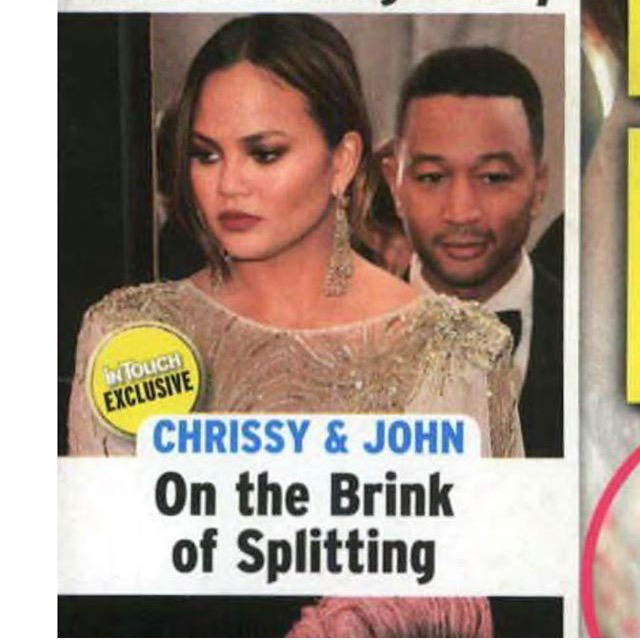 "Oh in touch go f–k yourselves, you exclusively dumb pieces of trash," she wrote, in true Teigen character. Not too far behind, Legend responded to split rumors himself, taking to Twitter, writing, "Don't believe these stories! We good!!!"
In case you needed further proof there's no trouble in paradise, the famous celeb couple posted a series of photos from their anniversary date night via Instagram.
"Anniversa-date. Married 4-years today. Met 11-years ago yesterday. I love this woman deeply," the "All of Me" crooner wrote alongside a snap featuring the pair entangled in a little PDA.
Later on, Teigen jumped in, sharing a photo of herself, in a curve-hugging LBD. "Do you know what to-day is #itsouranniversary," she captioned the photo.
In 2007, the dynamic duo began dating. Fast forward to Sept. 14, 2013 and the pair had jumped the broom in Como, Italy. They share one child together, 1-year-old daughter Luna.
In 2014, Legend explained how it wasn't exactly love at first sight for he and Teigen, telling Los Angeles Confidential magazine: "Not right away. I'm more cautious than that."
He added, "I wasn't like, 'This is the woman I'm going to marry' from day one. For me I'm the kind of person who needs to grow into that feeling. It was probably a couple of years in when I could already see us being together forever."
Still, if a picture says a thousand words, the Legend's appear to be more in love then ever. What are your thoughts? Sound off in the comment section below.