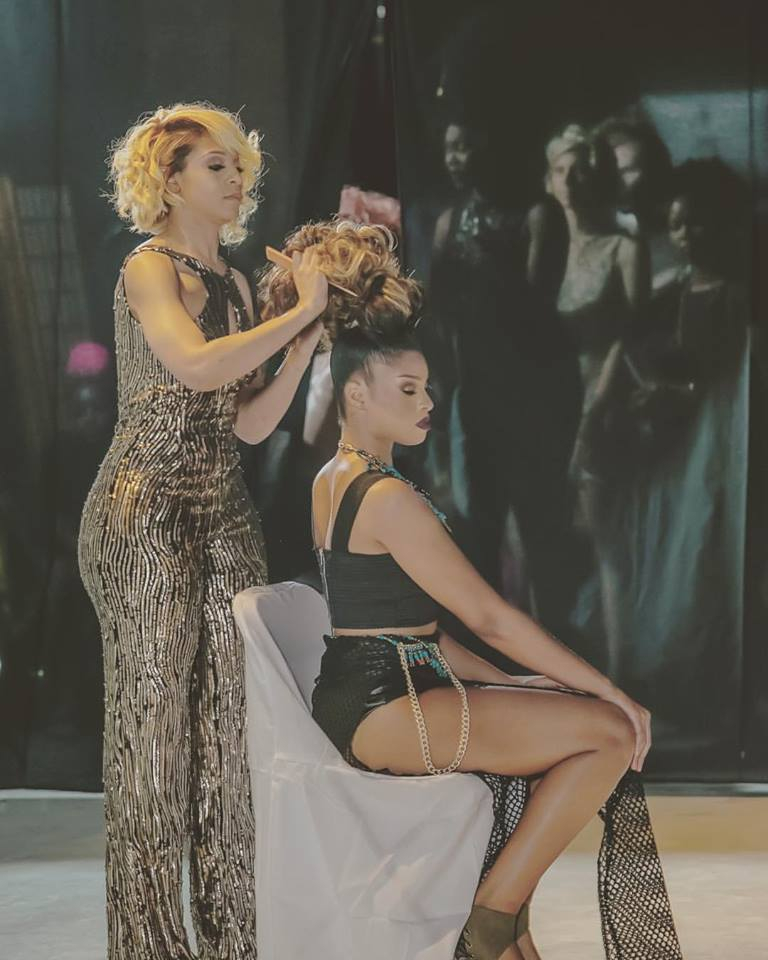 Posh Deux is helping to restore the confidence in children's' lives one wig at a time. Posh Deux's Jennifer Elayne and Maya Mitchell have teamed with Wigs 4 Kids Michigan to host a fashion show. A portion of the proceeds from the show will be used to assist in providing wigs made for children who are suffering with conditions that cause hair loss.
Rolling out spoke with founder Maya Mitchell about the organization's efforts.
What is Posh Deux?
Posh Deux is an annual showcase of creativity, elegance and luxury unified for the love of art in fashion, hair and makeup. We provide a creative experience showcase that unites the best beauty and fashion professionals in metro Detroit. For every event, Posh Deux selects a local nonprofit organization in the metro Detroit area to receive a portion of the proceeds. Posh Deux is dedicated to supporting the ongoing revitalization of the city by hosting every event within the heart of Detroit.
When did the organization begin?
Posh Deux was founded in 2012 by Jennifer Elayne and I. With several national recognition awards, we are dedicated to bringing together Detroit's best hairstylists, fashion designers, makeup artists and models on a platform that displays all dimensions of their creative talents. In just a few years, the Posh Deux experience has become the most anticipated hair and fashion event for creatives in Detroit.
Why did you start the organization?
It was founded based on my love for hair. Holding title as an award-winning stylist competing and winning a Bronner Bros Hair Battle Royale [Atlanta]. I was inspired by a close friend of mine to bring something to Detroit. Before we won, we put on a big hair and fashion show here in Detroit to raise money for us to go to Atlanta. After that experience, I fell in love with the production was inspired to put my own twist to a show from my experiences as a hairstylist, director, producer and makeup artist and birth a full production in Detroit.
Tell us about the upcoming event. Is there a name?
This is our fourth annual production and it will take place Saturday, Sept. 30, 2017. This year, we've titled the event REBIRTH OF PRESTIGE ARTISTRY IN THE CITY: POSH DEUX. 
Why did you choose to partner with Wigs 4 Kids Michigan?
We are partnering up with Wigs 4 Kids Michigan this year and I am so excited that they chose us as well. This organization provides wigs for children who have suffered from cancer, alopecia and burn injuries at no cost to them. Wigs 4 Kids also provides the psychological, social, emotional and physical side effects of hair loss at their wellness center. Just last week, my partner and I were honored to volunteer at their annual gala where we witnessed how much of an impact that Wigs 4 Kids made [on] the children as well as their families. It was very humbling and I am so happy that at Posh Deux, our artists, guests and sponsors can contribute to Wigs 4 Kids of Michigan.
Why did you choose to have a fashion show?
Our show highlights no more than four artists per category in hair, fashion and makeup which are handpicked by myself and or my team. We've built a platform where Detroit creatives and artists can showcase their talent on a large production platform. From the venue to the charity, every piece of our event showcases the talent and charity of individuals here.
We also hold a strong passion to giving and filling voids in our community, which is why we partner with a Michigan-based charity every year.
How can a family apply to obtain a wig for a child?
They can visit http://www.wigs4kids.org and directly contact them to obtain their services in their free salon along with obtaining information to become a part of their program.
Concerning the event, what are you most looking forward to?
Our team is looking forward to seeing it all come together creatively from the hair, makeup, fashion and production. We're also looking forward to giving back to the charity and seeing the end result from what Posh Deux and our community have raised to give back to those children. Our proceeds will go toward making wigs or hair pieces. Tickets are on sale at https://www.eventbrite.com/e/rebirth-of-prestige-artistry-in-the-cityposh-deux-tickets-36835214117.
You can follow Posh Deux on Facebook at Posh Deux, Instagram @Poshdeux, or visiting their website at http://www.poshdeux.com.
Photos credit: Posh Deux