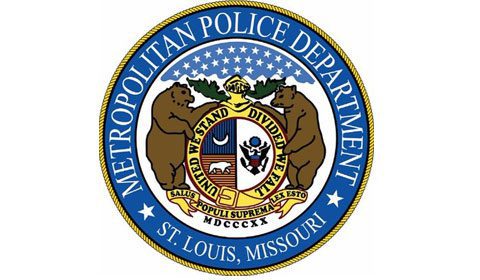 The situation in St. Louis is out of control as police in riot gear decided to inflame the situation with taunts of their own toward protesters. While tear gas was being deployed and police in riot gear marched, police shouted, "Whose streets? Our streets!" in a startling display of unprofessional behavior.
Protests erupted this past weekend after former by St. Louis police officer Jason Stockley was acquitted in the killing of Black suspect Anthony Lamar Smith, 24. In 2011 Smith was shot fatally by Stockley after a high-speed car chase, During the chase, Stockley is heard to say he was going to kill Smith and sure enough, Smith was shot and allegations of a planted gun soon emerged.
During the protests on Sunday, Sept. 17 when several cops repeated the refrain, dozens of protesters were arrested by police. St. Louis Mayor Lyda Krewson expressed disappointment in the actions of the officers involved in the chanting and stated, "Intimidation is not conduct that lives up to the standard of behavior expected by city police officers or any city employee."
As a result of the volatile situation that has rocked the city since Friday night, Mayor Krewson has canceled town hall meetings that were scheduled this week to bring the community together to confront issues. She stated to media that the kind of comments she would hear at these meetings "are happening in the streets and in my inbox and on social media right now. We are listening."
Downtown St. Louis businesses are suffering amid the protests as many shops have boarded windows and hotel guests are staying away. The scene is reminiscent of protests that took place when unarmed Black teen Mike Brown was gunned down by a former Ferguson, Missouri, officer Darren Wilson on Aug. 9, 2014. Brown's death spawned #HandsUpDontShoot movement as well as nights of violent protests in the city that saw a militarized police force confront citizens as the  Black Lives Matter movement swept the country and went global.