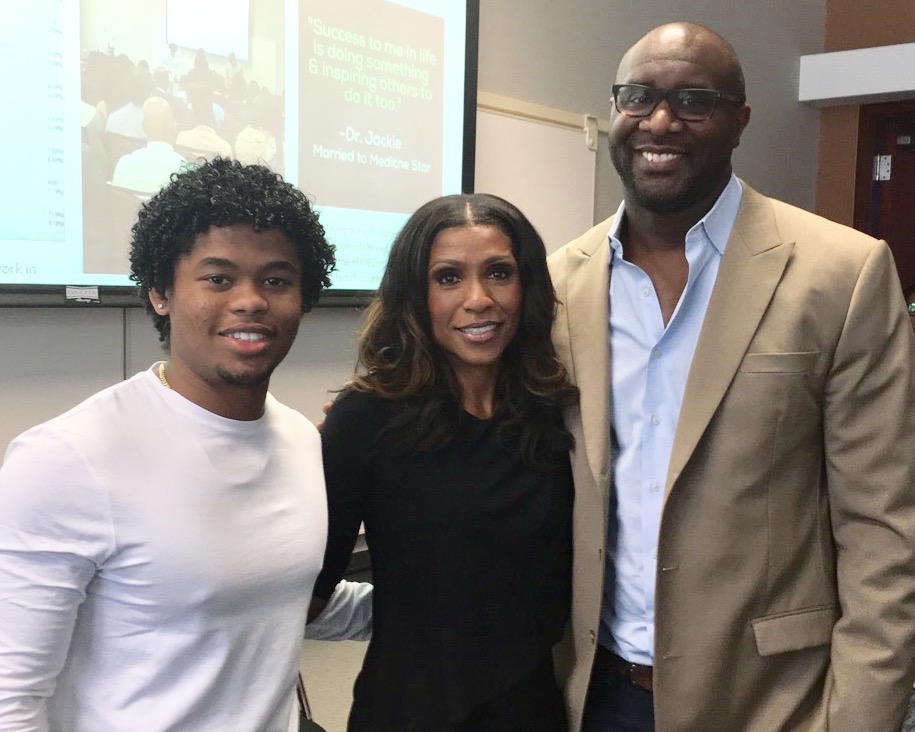 Today was the kick off for rolling out's inaugural conference, Rolling Out Innovation Digital Entertainment (RIDE). This weekend, Sept. 22-23, guests can expect an agenda full of networking and learning. Attendees will have the chance to interact on social media using the hashtag #RIDECon17 and leave with new ideas about leadership, entertainment, tech and business.
During the first panel, "The New Hollywood Model," moderated by producer Roger M. Bobb of Bobbcat Films, attendees had the opportunity of hearing from "Married to Medicine's" Jacqueline Walters, affectionately known as Dr. Jackie; and "Snowfall's" Isaiah John as they shared what it is like being a part of the "new" Hollywood.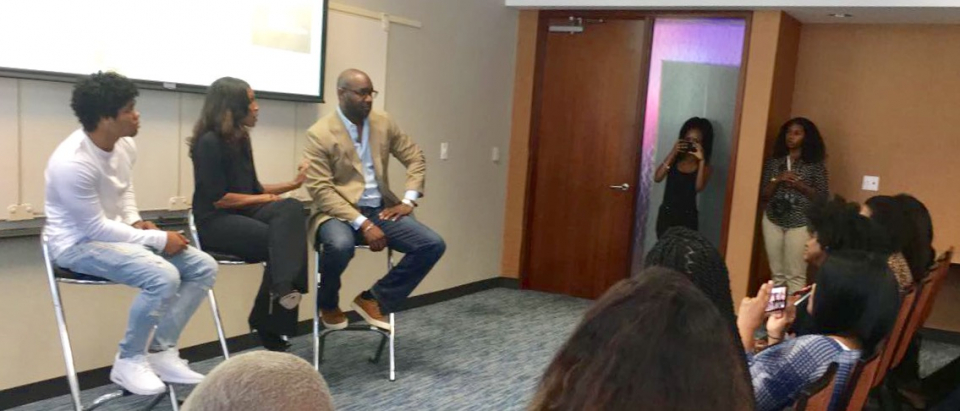 The new Hollywood model
Dr. Jackie, a survivor of breast cancer, is well known for simply telling the truth and educating the masses in regards to health and life problems, such as breast cancer, infertility, and Alzheimer's disease. She often shares her personal stories which she once was hesitant to do. She believes she overcame this obstacle by staying true to herself.
"I can honestly say, from 'Married to Medicine,' they don't really falsify [like most reality TV shows]. That's why I'm very comfortable watching what I say and don't say. … You definitely open up your life, and you end up sharing, things that you never wanted to share," Dr. Jackie said.
Later, Dr. Jackie addressed how her show differs from other reality TV shows, while John commented on how real life inspires his fictional character, Leon Simmons, on "Snowfall."
"Scenes [for 'Snowfall'] were always shot while real life was going on. Like people getting stabbed or shot, but that really helped us all get into the roles. … But no reservations for me, to me the way you carry yourself is most important," John said.
John reminisced about a time he skipped work for an audition. His boss later told him he would never make it, and there was no reason for him to skip work. He shared that he overcame this obstacle by fueling that energy into something positive. John is now a popular character on the show 'Snowfall"; ironically, a TV show his old boss enjoys watching.
The goal of RIDE
Rolling out's RIDE Conference is targeted to inspire millennials to look beyond what is in front of them, find their passion, and find the best way to turn that passion into money. As experts share the knowledge they gained from their journey, rolling out hopes every attendee will leave with something, whether it be a new way of thinking or gaining the courage to start something new.
The conference is being held at the Loudermilk Conference Center in Atlanta. Guests can expect more panel speakers and interactive workshops to grace their minds over this two-day weekend.
For more, visit ride.rollingout.com.