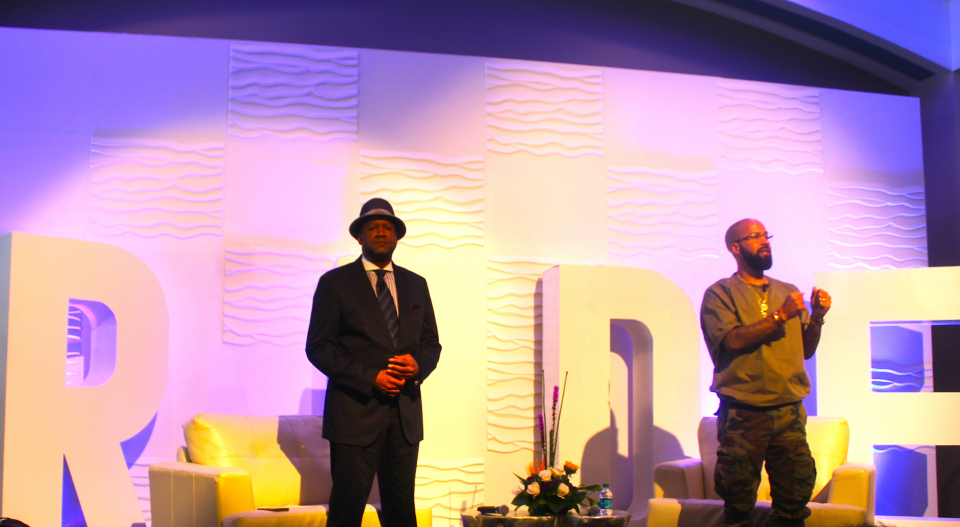 Rolling out opened its inaugural RIDE Conference today with the "State of the Industry" opening breakfast. Munson Steed, CEO of Steed Media Group, moderated the discussion following the keynote speech, which was given by Kenny Burns.
"The biggest thing is showing up," Steed shared with the audience. "If you have to pay retail for everything, you're not adding value. This is all about transformation. If you don't have a movement, create your own brand."
Burns shared how he created his own brand after leaving Washington, D.C.and moving to Atlanta.
"I started in Atlanta throwing parties, but I didn't know that it would be the beginning of the lifestyle specialist brand," Burns said. "My cousin told me to come to Atlanta in 1992 for Freaknik. It was also the start of LaFace Records, So So Def. I decided to enroll in Morris Brown College. Andre Harrell wanted me to throw a party. He eventually offered me a 65K salary and gave me a promotional position. I eventually began making around 135K in my early 20s. All of these things were happening because of my connection to Atlanta."
Burns went on to work with Roc-A-Fella Records, discovered the singing group DREAM and created a clothing line. However, he said that he still hadn't discovered his superpowers. It took him years to realize his true influence. He eventually branded himself as the lifestyle specialist.
"My superpower is people," Burns said. "If you think about my contributions and what I've done. It's a selfless journey."
The RIDE Conference will take place at the Loudermilk Center in Atlanta today and Sept. 23. Other guests include Ryan Leslie, John Singleton, Steve Canal and Laz Alonso.
Visit ride.rollingout.com