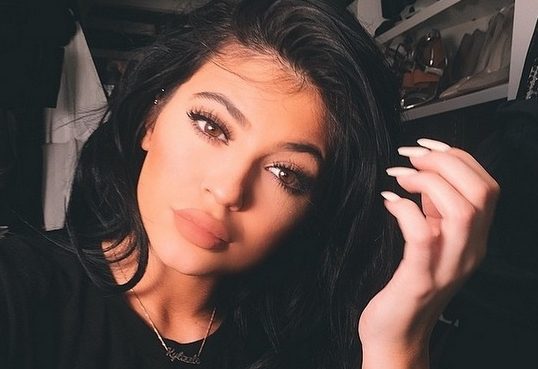 Kylie Jenner is expecting her first child, multiple media outlets have reported.
"They started telling friends a few weeks ago," an insider recently told People of the 20-year-old reality star and her main squeeze, rapper Travis Scott. "The family has known for quite some time. She is really excited and so is Travis."
"It is an unexpected but completely amazing turn of events that she could not be more excited or thrilled about," another source tells the entertainment news site. "Everyone is overjoyed for her," says the source. "This is the happiest she's ever been."
Another insider claims that Scott, 25, began telling friends that the couple are expecting as far back as July. "He was so excited he couldn't keep it in," says the insider. "He's been so affectionate and protective of Kylie since they found out. He can't wait to be a dad."
According to the insider, Jenner's main concern was that people would find out that she is with child before she was ready to come forward, so she "started posting old photos of herself on social media" that showed off her toned tummy. "Kylie was really surprised but is so happy," says the insider. "She wants to be a mom."
The news comes after TMZ reported that Jenner and Scott are expecting a baby girl in February. However, neither party has confirmed the reports.
Jenner has been romantically linked to Scott since early April, when the lovebrids attended the 2017 Coachella Arts & Music Festival together — after splitting from her on-again, off-again boyfriend Tyga — also in April.
Now, if you're wondering what Kylie's ex, Tyga, thinks about the news, according to TMZ, he posted a Snapchat story featuring a photo of a headline reading "Kylie Jenner is pregnant, TMZ reports" and above it he wrote: "Hell nah, that's my kid." Not to our surprise, he quickly deleted it.
What are your thoughts on the rumors? Sound off in the comment section below.