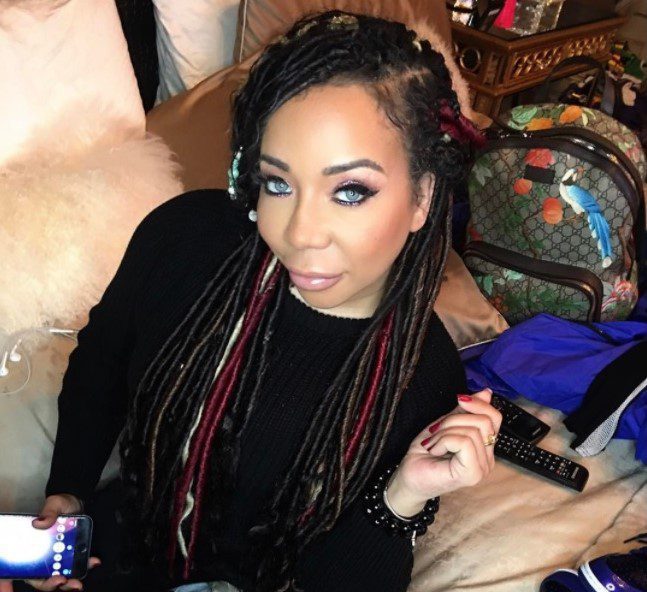 T.I. and Tiny's marital problems have been a major part of the hip-hop news scene this year and many fans have been wondering if the estranged couple would give their marriage another shot or just move forward with their divorce. Now, according to reports, fans have an answer as news sites claim that T.I. and Tiny are calling off their divorce.
According to Hollwoodlife.com, an insider claims that after months of going back and forth between feuding and then seemingly reconciling, Tiny is finally moving back in with T.I. However, the source says that TIny is still being cautious about getting back together with Tip.
"T.I. and Tiny are living together again but she's not ready to give up her house yet," said the source. "That's her security and she likes having it. If things stay the way they are right now there'll come a time when she's ready to let it go but right now she wants to have it as her backup plan."
According to TheJasmineBrand.com, the reason the couple is getting back to together is simply because they love each other.
"They've been together for years and they truly love each other. Both of them realize what they have isn't worth throwing away," said a source to the site.
Sources also told the site that neither Tiny nor T.I. want the media in their reunion as much as they were in their divorce drama.
"Everyone was in their business when they announced their split, so they're trying to keep their marriage more private," said the source."
And although Tiny still has her second home, the sources say that she doesn't stay there anymore.
"The family is all living in one house now. She still has the other house, but it's being occupied by someone else," said the source.
Well, what do you think of Tiny and T.I. getting back together? Let us know in the comments.