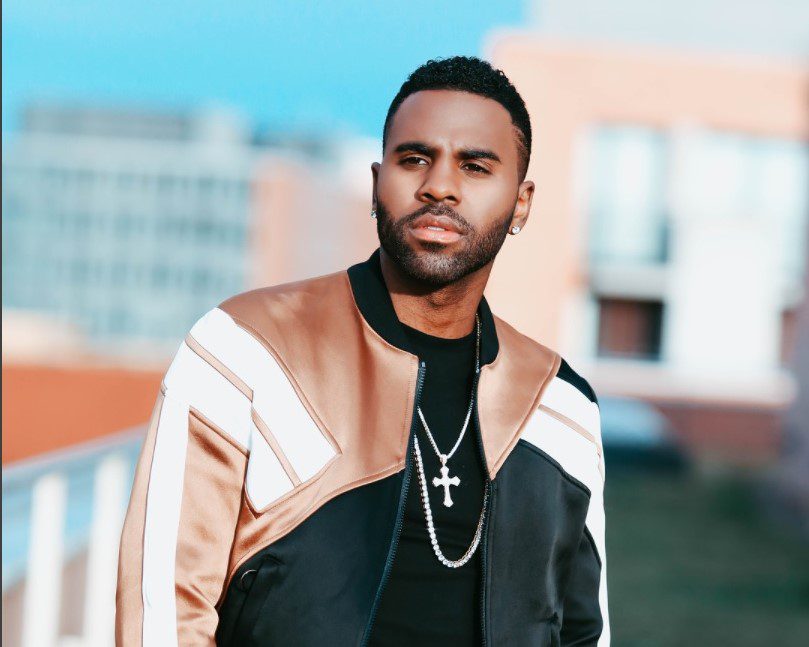 Jason Derulo got hit with some hard news about his home this weekend as reports have revealed that the singer's Los Angeles home was hit by a group of burglars, who got away with hundreds of thousands of dollars.
According to reports, Derulo was out of town when burglars raided his home. It was initially thought that the robbery was discovered after one of Derulo's team members visited his home and realized something was amiss and that things were missing. However, law enforcement sources later revealed that it was actually Derulo's maid who discovered that the home had been burglarized.
Sources say that a group of people forced their way into Derulo's home and possibly broke a door and a window trying to do so. Once inside, the burglars headed straight for a specific room in the singer's home, where they took $300K worth of money and jewelry.
Once the maid saw the aftermath of the burglary, the cops were called and now the sources say that the police think this was an inside job because the burglars knew to only target one room in the house.
Sources say that there may be surveillance video to help with the police investigation but as of right now there is no report on any suspects or any arrests in regards to the burglary.
Unfortunately, Derulo isn't the only celeb whose home has been hit by bandits this year. Many celebs with LA homes, like Nicki Minaj, Drake, Kendall Jenner and Demi Lovato, have been the victims of burglaries over the past several months.
As of now, Derulo has yet to publicly comment on the burglary but we're sure he feels like any other person who just learned a group of strangers broke into his home and took his hard earned money and belongings.
What are your thoughts on the burglary? Let us know in the comments.