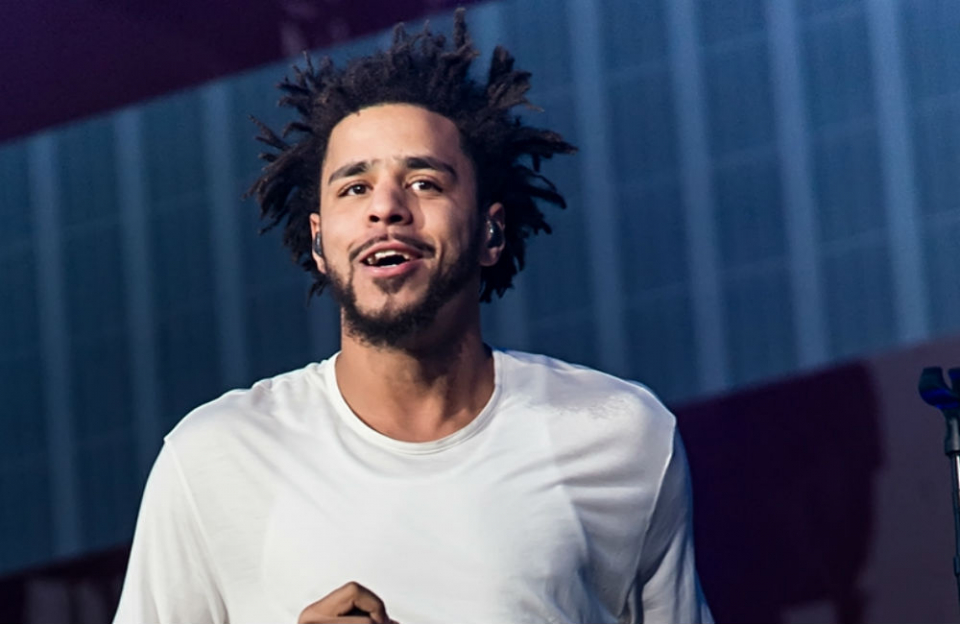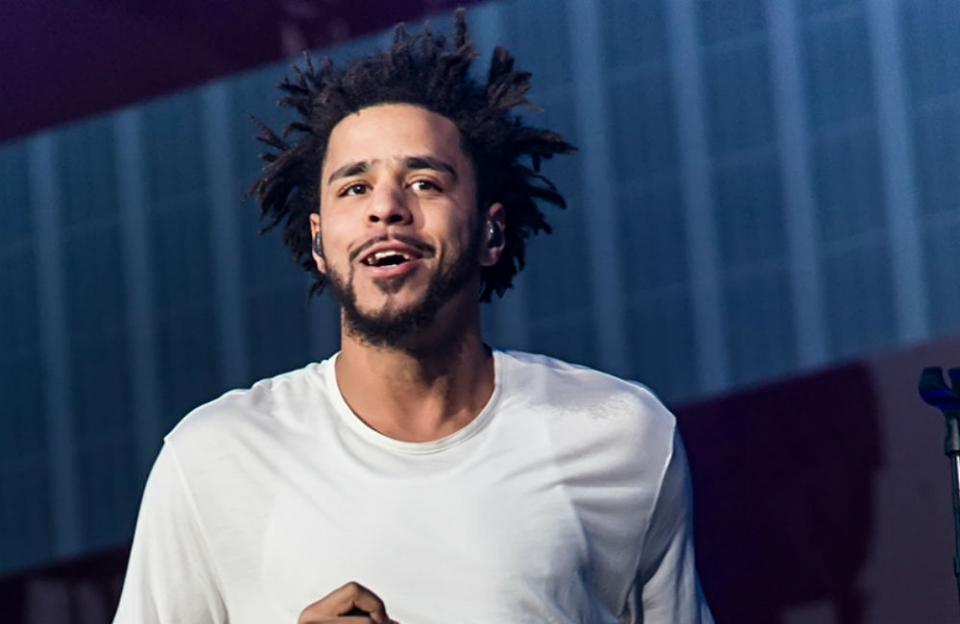 J. Cole has called for a boycott of the NFL amid ongoing tension in the U.S.
The 32-year-old rap star has come out in support of his close friend and other American football players who have taken a knee during the national anthem in protest against racism, with Cole advocating a boycott of the sports league.
In a lengthy series of tweets, Cole wrote: "Bare [sic] with me I'm just a rapper … now look.
"Every day they stay quiet on this they're saying that they condone what's happening to Kap and the message it sends.
"Well, you have a choice on how you respond to that. You can choose to not watch. if a boycott doesn't force them to action, don't even trip. This is where the real flex happens. Black people spend a lot of money with NFL corporate sponsors. White people who don't f— with White supremacy spend a lot of money too.
"So, next you turn your attention to these sponsors. Pick one of the biggest ones and say, 'do you agree with blackballing players when they speak out against oppression?' 'If not, why are you spending all this money with a League that clearly condones that? … ' 'You know what, I don't think I can spend my money with you no more until you fix this.' "
The "Born Sinner" hitmaker said that in order for social change to occur, TV viewers and fans must target business interests.
He added: "That's when the magic happens. And sadly, in this capitalistic world we live in, that's when your voice is heard. When you hurt the pockets. I respect whatever you decide to do. Watch or don't watch, whatever's in your heart. But I'm not watching til it feel [sic] right."