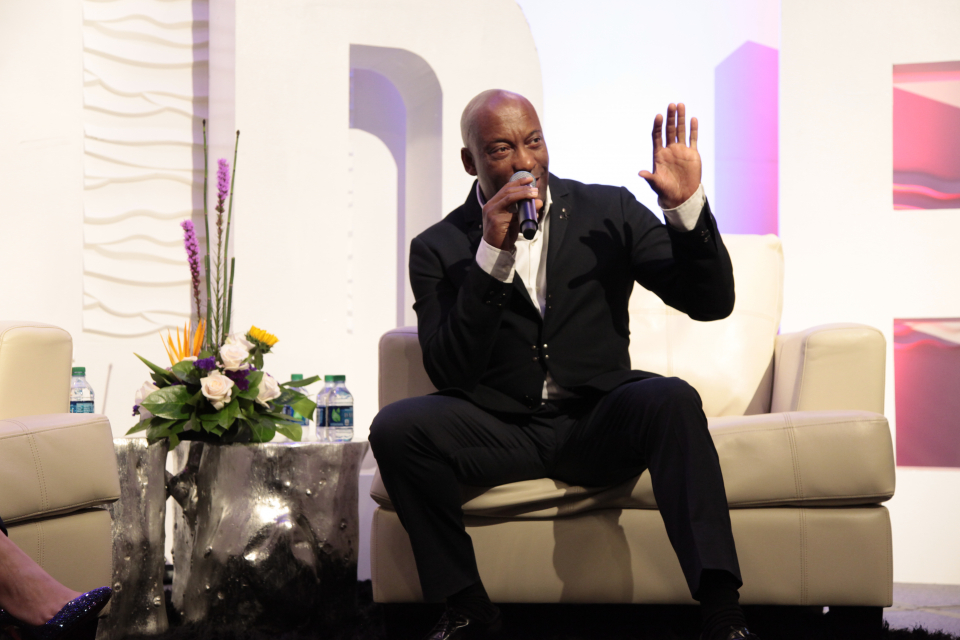 John Singleton shared his life story and gave words of inspiration during his keynote address at RIDECon 2017 which was held in Atlanta.
In a keynote presented by Morgan Stanley, the director of Boyz N the Hood, Poetic Justice, Baby Boy, and creator of the TV series "Snowfall" discussed the importance of owning culture and content.
"Storytellers are the most powerful people," Singleton told the audience. "It's already been reflected in our music from slave hymns, to rock 'n' roll, to the blues, to the late, great Dick Gregory. Our storytellers have upheld us. It's phenomenal that whatever we do is co-opted. Everything that I have ever done has been about defending our narrative. If we don't defend our narrative, they co-opt it. That has happened throughout the course of our journey."
Singleton also spoke about why he views Rosewood as one of his most important films.
"The first three movies I did were in urban environments," Singleton said. "I heard about an incident where a town of Black people survived [violent attacks] in Florida. I was humbled by their stories. There were incidents where Blacks came back from World War I and they came back with a different mentality. There are stories that will tell us we never fought back. But there was a lineage of people fighting back. The studio was ashamed that they made the movie. But interestingly enough, it's one of my best movies."
He also encouraged members of the conference to take pride in the content that they create and to use it as a tool.
"Our storytelling is a commodity," Singleton said. "Social media wouldn't be where it is without Black culture. You have to be confident in your delusion. You have to believe that your voice is the unheard voice. You can't mince your words anymore."