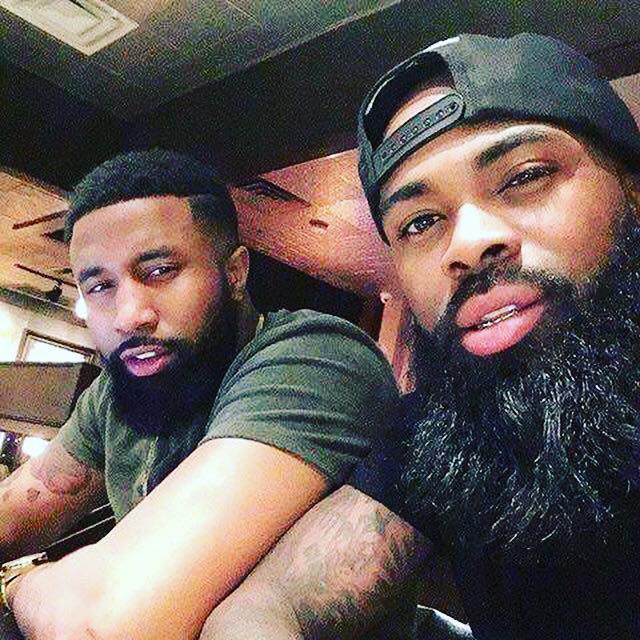 My girlfriend sent a group text adding three of of my girls to the newly created Beard Game Matters on Facebook. At first I was puzzled, but I knew with the term beard game, there were probably going to be some fine brothers with some neatly groomed beards but when I opened my Facebook account, I realized it was much more than that. The group is a feasting ground for women to lust over some of the internet's most beautiful examples of men.
Women were joining at neck-breaking speed, posting thirst traps and making X-rated comments on pictures uploaded and downloaded to the page. "I had to leave the beard game group … the devil is so busy because the way my lusting spirit is set up. My thoughts have recently been wilder than Rihanna's. Oh and I saw a few of y'all thirst trapping and a few of y'all's husbands. I was just proud to be a lurker," Hilary from Atlanta posted on her Facebook page. Another poster said, "I had to reclaim my timeline and unfollow the beards, but I still see
Another poster wrote, "I had to reclaim my timeline and unfollow the beards, but I still see y'all."  The group has grown to almost one million followers in a few weeks, filled with women lusting openly over men who have perfected the #beardlife. One popular meme states, "Here you go bro, I found your girlfriend in the beard game matters group acting single." Another woman posted, "This group has me so close to becoming a h–."
We all know Instagram and other social media sites have provided a way for men to lust over attractive, scantily clad women. I can't scroll through my Instagram without seeing half-naked women with thousands of likes on their pictures and people sliding into their DM'. Yo Gotti even scored a hit off the phenomenon with "It Goes Down in the DM." With the exception of the Game's shortlived #eggplantfridays, women haven't gotten a chance to experience sexual gratification from social media until now with the Beard Game Matters Facebook page.
Although the group is steadily growing with women doing Facebook Live posts and chiming in on how tempting it is looking at the men posted in the group, I think it pales in comparison with the many sites geared toward men lusting over women. I commend the creators of the Beard Game Matters page for leveling out the playing field. Women need eye candy too!