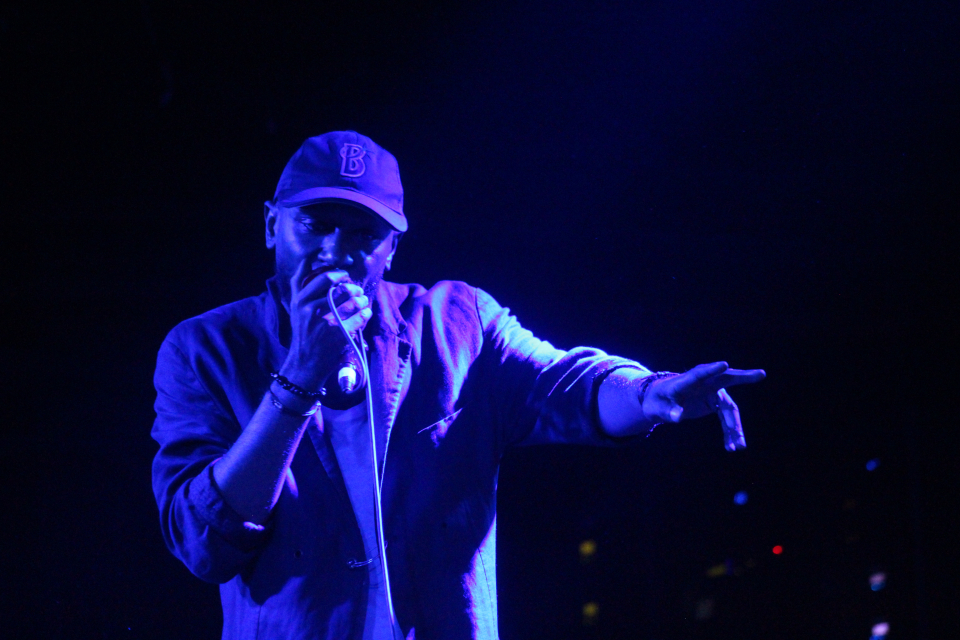 Last year I remember being so disappointed that I missed Yasiin Bey's (formerly Mos Def) final performance at the Kennedy Center. Bey has been pretty elusive these past few years. He has been living in South Africa and recently had issues traveling due to issues with a World Passport.
Fortunately for me and many of his other fans, that performance at the Kennedy Center was not his last. Bey is currently on a retirement tour in the United States. Most recently, he made a stop at the Concord Music Hall in Chicago and performed in front of a packed house.
The night opened with Chicago's own K'Valentine who set the stage on fire with her mixture of sexy presentation with fiery rhymes. Los Angeles rapper Jallal came out to do his set before Bey hit the stage.
Bey's music lately has taken on more of an international sound but still manages to embrace the elements of hip-hop. His show is one in the tradition of the culture. His brother, Abdul, spins the records as Bey runs through his songs. In many instances, Bey started dancing as he allowed himself to feel the vibe. His performance feels like a jam session in someone's living room. He filled the stage with balloons and dropped rose petals periodically during his performance. Fans were screaming out requests during the show. While this was happening, Bey told the crowd that this is his retirement tour so let him do what he wants and vibe with him.
The audience in Concord Music Hall rocked with him all the way as the vibe continued to fill the space even after the music was gone.
Take a look at a few pics from the show below.