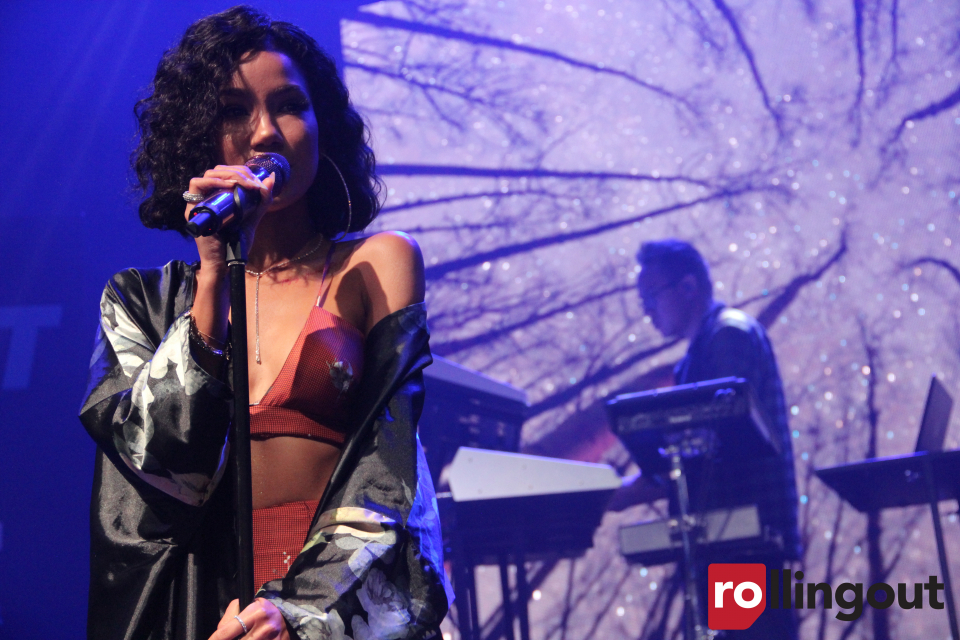 Jhene Aiko and Ro James served as the headline acts for the "Ford Front Row" series as it made its way to Atlanta. Held at the Buckhead Theater, the event featured two performers who have pushed the envelope in this era of R&B music.
Ro James opened the show and performed hits from his album El Dorado including his biggest hit, "Permission."
Jhene Aiko served as the hheadline act and kept the capacity crowd on their feet during the duration of her sultry set. Aiko performed songs such as "Spotless Mind," "Higher," "Comfort End."
Aiko also stopped the show for a few minutes to assist a fan who was experiencing health issues. Following the brief stop, she continued her set without a hitch by singing "Post to Be," "It's a Vibe" and "Bed Peace."
Ford Front Row kicked off in July with Tinashe and BJ the Chicago Kid in Los Angeles, followed by Dashboard Confessional and the Mowgli's in Miami last month. The intimate free show also includes on-site activations and exclusive giveaways. The lineup for the final concert of the 2017 series will be announced in the coming weeks.
Check out exclusive photos below: