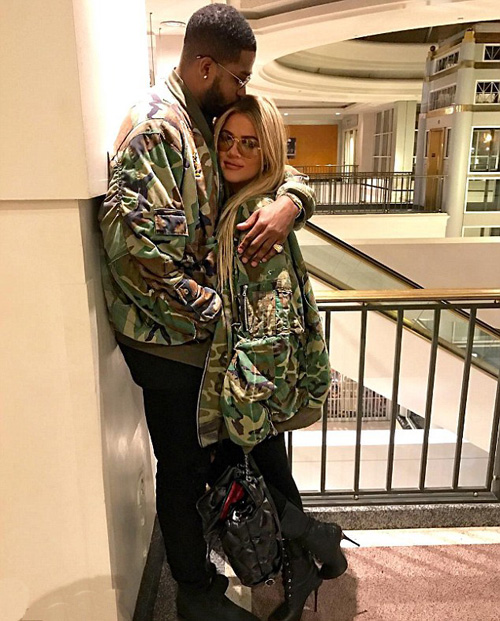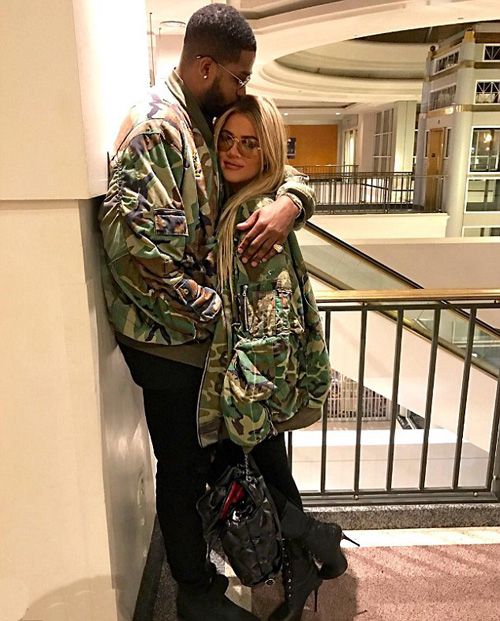 Khloe Kardashian is expecting her first child with Tristan Thompson.
A source tells "E! News", "Khloe is so happy you have no idea."
The 33-year-old "Keeping Up With the Kardashians" star has been hot and heavy with the 26-year-old Cleveland Cavaliers player for about a year. The pair began dating after a blind date set up by a mutual friend in September 2016.
Still, it doesn't appear that a baby announcement will result in wedding bells anytime soon. In an August interview with You magazine, the reality star shot down engagement rumors while gushing over her baller beau. "I'm in the best relationship I've ever been in and it doesn't take a ring for me to feel that way," she explained.
Kardashian also revealed that the duo share a common belief system, which is very important to her. "Tristan and I are both Christians; we go to church, we pray, we're vocal about God and spirituality," she said. "A lot of my girlfriends get pregnant without talking about things such as religion with their significant others and then find they have different belief systems to them."
Of course, the news may not be a surprise for fans of KUWTK, who may recall that during season 13's finale Khloe admitted that the pair was most certainly talking about a future that involved having children together. "Tristan and I definitely talk about starting a family," she said.
The pregnancy news comes just days after reports surfaced that Kardashian's 20-year-old sister Kylie Jenner is also with child. "They started telling friends a few weeks ago," an insider recently told People of Jenner and her main squeeze, rapper Travis Scott. "The family has known for quite some time. She is really excited and so is Travis."
"It is an unexpected but completely amazing turn of events that she could not be more excited or thrilled about," another source tells the entertainment news site. "Everyone is overjoyed for her," added the source. "This is the happiest she's ever been."
What are your thoughts on Kardashian's pregnancy news? Sound off in the comment section below.