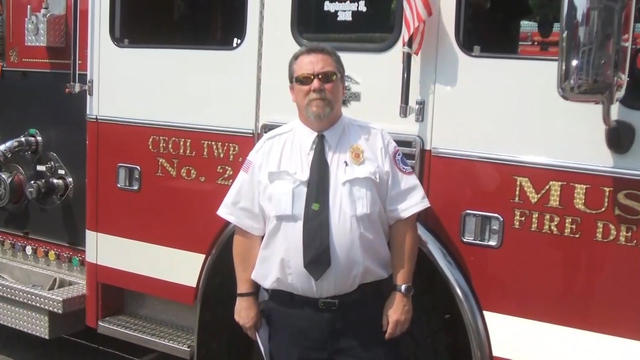 A racist fire chief showed his true colors following the Pittsburgh Steelers' decision to skip the singing of the national anthem. In a show of protest against Donald Trump's rhetoric, Steelers coach Mike Tomlin decided to keep his team in the locker room during the national anthem.
After the silent protest, the chief of the volunteer fire department in Cecil Township, Pennsylvania, Paul Smith, took to social media to share his frustrations in a racist rant.
"Tomlin just added himself to the list of no-good n—rs," Smith posted on his Facebook page. Smith continued to back up his statement by posting, "Yes, I said it."
Smith's racist words eventually went viral and met with swift pushback. According to the Post-Gazette, Cecil's city manager received 550 calls and 450 emails following Smith's post. It's likely that city officials urged Smith to resign.
Smith decided to resign from his position and claimed that he had regrets over his statement. However, he also blamed the media. I regret what I said deeply and I am not the racist the media portrays me as. What I said was wrong and posted in anger," Smith wrote in a statement. But Smith's views are basically the true sentiments of most who oppose players kneeling during the national anthem.
Trump's attack on Colin Kaepernick and NFL players has divided the nation. But it has also allowed racists to reveal themselves. The discussion of protests and racial injustice will continue throughout the NFL season.