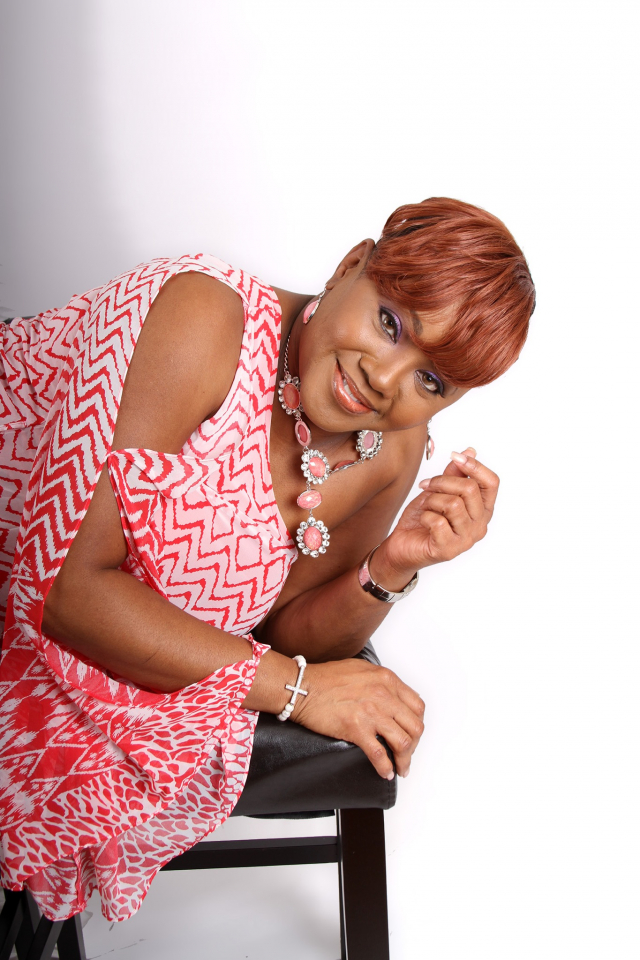 As founder of Bernita Croslan Ministries, Bernita Croslan is on a mission to encourage, embrace and empower women to be healed from brokenness through a spiritual and mental recovery. One of her most renowned ministry events is "The Recovery Room," a panel-led open forum designed to help women release pain and receive healing from various issues in a spiritual and practical atmosphere. Also a co-pastor Restored Life Bible Church, here Croslan shares why she became an entrepreneur, her perspective on mental illness and the church's role.
What inspired you to become an entrepreneur?
I have always had a deep desire to serve. My passion is to help women see beyond their now and realize the potential in their future. My inspiration came from watching how women recovered from the encounters from my conference The Recovery Room. It has been an overwhelming experience for me and also the countless women from city to city.
Tell us about your women's conference.
The Recovery Room conference is not the average conference where you register and listen to sessions. My desire is to allow women to have their voices heard. My number one mission is to secure the women with privacy. This allows each woman to open their hearts to the sessions. No video taping so each woman will sense that this is a "safe place." I always have at least two or three other ladies involved on a panel with me to answer whatever questions that will come from each woman. The ladies can write whatever they please on a card anonymously, and the panel address each question or statements. If they desire to ask questions, we keep a open microphone. Often times in the conference women are usually embracing one another with deep compassion because of the loving atmosphere. This conference also involves different singers, or dancers before the session starts.
What inspires you to continue hosting the workshops for women?
My inspiration comes from the impact that this conference has on the lives of women. I have experienced countless women who now have changed many things in their lives. Mothers and daughters have come together. Some who went years without speaking because of hurt and anger. The Recovery Room has changed their lives. Some women have open their hearts and confessed things that caused years of pain.
What's has been the most difficult thing you had to overcome?
One of the most difficult things for me has been releasing the pain of watching my "only" sister pass away at church while she was sitting on the front row. I was preparing to preach a message titled It's Time. She passed away right before I read my Scripture. That picture in my head caused me pain that I had never experienced. The last look that I saw in her eyes before she sat down has never been erased from my mind. But to watch her dance in the spirit for the last time was a great reward.
How do you think the African American community deals with mental illness?
I feel that the African American community run away from this subject especially in the church. African Americans should address mental illness more now than ever. I have seen where many times Black churches or believers shy away from things that seem to cause embarrassment. Mental health is not a embarrassment, it is something that is very much relevant and is highly existing in our community. And it's at an all time high. It is time to see mental illness in the market place and in the church. And also address the fact that it does exist and it is among all people.
What can the church do to help the African American community with mental illness?
The church can help with seminars and free information for families. The church can also address the fact that mental health is not something to be embarrassed about, it is something that can exist, but there is help. Problems do not go away is we ignore them. So the church can play a big role by helping people become aware of this issue. And then feed them with knowledge so they won't shy away from the truth.
Where would you like to see your business in the next five years?
I would love to see this as a annual conference in many major cities. I would love to see the Recovery Room as a one hour broadcast. Women who will open up on camera about other issues. My desire is to see the Recovery Room grow beyond the walls of two or three cities, but worldwide.
Tell us about your education.
I have completed a B.A. in religion from Spelman College in 2014. I also completed my M.A. in leadershipsStudies at Beulah Heights University in 2017. I am currently pursuing my Ph.D. in humanities with a concentration in African American women's studies at Clark Atlanta University.