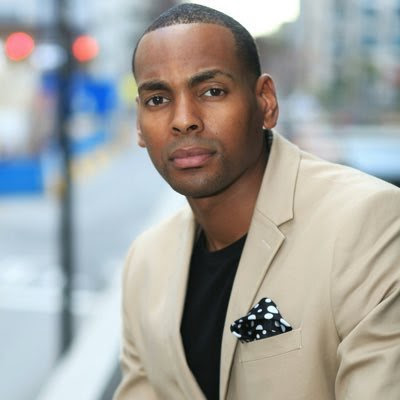 Treehab's Brandon Terrell talks entrepreneurship and where he got the vision for his startup.
What inspired you to become an entrepreneur?
Entrepreneurship has always been intriguing to me. Founding a company and solving important problems is a goal I've always sought to achieve but never knew where to start. In 2014, I was [dismissed] from my corporate job. I saw that as an opportunity to step out on faith and pursue my true purpose in life, which I'm still trying to discover my true inspiration is to pay it forward to other entrepreneurs by helping them overcome some of the earlier challenges I've faced in business. My goal is to not only build great companies but to build great companies people want to work for.
Tell us about your business and its mission.
Treehab is a healthcare technology startup, built to support cannabis patients by providing safe access to trusted physicians, regulated services, and premium cannabis lifestyle products. Our mission is to make cannabis accessible for everyone who needs it. Our network delivers transparency across all parties through the use of advanced communications tools, process automation, and real-time analytics.
What are the real opportunities for African Americans in the cannabis industry?
The legal cannabis industry is projected to reach $30B in revenue by 2021 and more than half of the U.S. have legalized cannabis in some form. African Americans are responsible for over a trillion dollars in net spending across all consumer segments and have a huge opportunity to shape the future of this industry. It starts by understanding the law and advocating for reform in the legislation. Entrepreneurs with diverse backgrounds and a wide range of skill sets are required lead the innovation that will support the cannabis ecosystem for years to come.
What are the benefits of using cannabis?
Hundreds of millions of Americans suffer from diseases and opioid addictions which have been proven to be alleviated by cannabis use. Cannabis is a safer alternative to harsher prescription drugs and to support this claim, there are roughly 22K published studies on the health benefits of cannabis and this research will continue. The trend here is that cannabis is now being treated as a medicine with specific benefits and applications to specific diseases. It's best to consult with a physician before using cannabis and if you have trouble finding information or physicians, you can always visit the Treehab website.
What has been the most difficult aspect of being an entrepreneur?
Time is of the essence when founding a startup and most people categorize entrepreneurship as jumping off a cliff and assembling an airplane on the way down. But imagine jumping off that cliff and not having any of the equipment you need to assemble the airplane, meanwhile the ground is coming. It forces you to be creative in ways you never thought were possible.
How do you advertise and market your business?
To advertise and market our business, Treehab is currently working with a number of brand partners to exclusively distribute their products and services through our network. In turn, we gain exposure to a broader scope of users.
What advice would you give someone interested in becoming an entrepreneur?
My advice to anyone interested in entrepreneurship would be to fail fast. Embrace failure early on as a part of the journey. Become comfortable [with] being uncomfortable. There will be several roadblocks and many of the most successful business innovations have come from a place of desolation. Become a domain expert and research successful entrepreneurs and their stories. Lastly, stand behind your idea, build a great product that people will love, assemble a strong team, and execute.
Where do you see your business in the next five years?
In the next five years, I see Treehab continuing to expand its market share as one of the leading communities of interest for cannabis consumers and through our recent addition of subscription services, we are in a position to dominate the demand side of the cannabis market. As cannabis prohibition ends across the U.S., our goal is to expand into brick and mortar retail locations and provide entrepreneurs with franchise opportunities.
Tell us about your education and training.
I graduated from Alabama Agricultural & Mechanical University in 2009 with a bachelor's degree in marketing. Post college, I worked in corporate America for five years where I acquired a wealth of knowledge in lead generation and customer relationship management. Following my exit from the corporate arena, I was accepted to City Start Up Labs where I participated in a 15-week accelerator program for entrepreneurs to scale their business ideas.