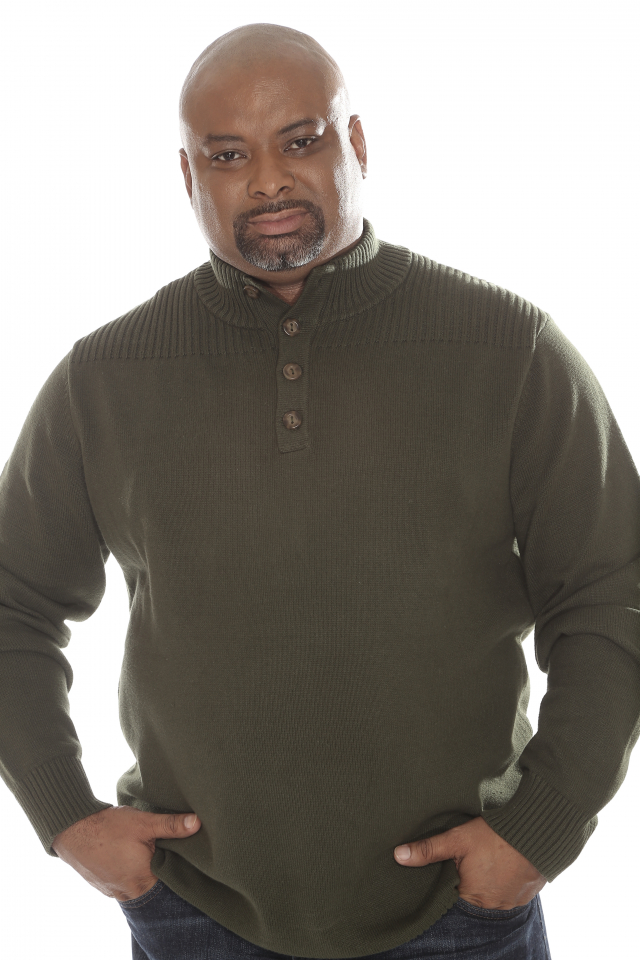 A native of Detroit's rough eastside, Joe Smith was able to escape his negative environment early on through music as he began piano lessons at the age of 10. Smith has since gone on to become a producer, writer, and music director for several Grammy Award-winning and nominated artists such as Dorinda Clark-Cole, Karen Clark-Sheard, Kierra "Kiki" Sheard, The Clark Sisters and Fred Hammond. Smith is also a motivational speaker and has launched his success series "Success Is In You" where he inspires and motivates people to pursue their dreams and not let fear hinder them from their destinies.
In addition to music and motivational speaking, Smith has written and produced several plays including She's the Boss, a comedy that shows what can happen in a marriage when the wife becomes the primary breadwinner and Diamond Girls, a story about four young women who attempt to overcome the trials that they face as a result of their choice of dating men who are drug dealers. Smith is currently filming a full-length documentary that focuses on real women who have dated men in the street life. These women tell their real-life stories, in their own words, of the perils and heartache they faced in those situations. Diamond Girls: Confessions will be released as a full-length feature film and as a TV docu-series in 2018.
Rolling out recently spoke with Smith about Diamond Girls, which is playing two shows on Saturday, Sept. 30, 2017, at the Paul Robeson Performing Arts Theater in Detroit. Smith talks about his inspiration behind the play, the message he wants his audience to walk away with, as well as his accompanying documentary that will be out next year.
How long have you been doing stage plays?
I started out as a music director for stage plays back in 1993. But as a writer and producer, I started in 2012.
What's the inspiration behind this particular stage play?
The original inspiration came from the murder of my mother when I was 6 years old. Then as I grew up in the city of Detroit during the crack era, I had a first row seat to the street life and the women who were affected by it.
Give us a synopsis of the play.
Diamond Girls is the story of Charlene, whose husband was a drug kingpin [who] was murdered on the night she gave birth to their son. After turning her life around, Charlene begins to try to appeal to her friends to stop dating street men before they are caught up in a federal investigation and the simultaneous street war that's brewing with the men they love.
Is there a particular message that you would like for people to walk away with?
That the street life may seem exciting, fun, sexy, and glamorous but that there is a very dark side to that lifestyle. And that all choices come with consequences.
You're also filming a documentary alongside the play. Elaborate on that.
The documentary is called Diamond Girls: Confessions. In the documentary, I am interviewing women who have lived the street life and experienced it first hand as either the woman of a drug dealer or as drug dealers themselves. They tell the tales of the dramatic and dangerous part of the street life, as well as how they overcame it.
What other projects do you have going on right now?
I recently formed a nonprofit called "Vision Community Development Corp" where I will focus on using the arts to bring education and awareness to empower those who are less fortunate. I also have a motivational seminar called "Success Is In You" where I inspire people to overcome their fears and pursue their dreams and paths to success.
Where can our readers find you?
They can find me on Instagram at @millionairejoe, @diamondgirlsdocumentary and on Facebook at @millionairejoesmith.