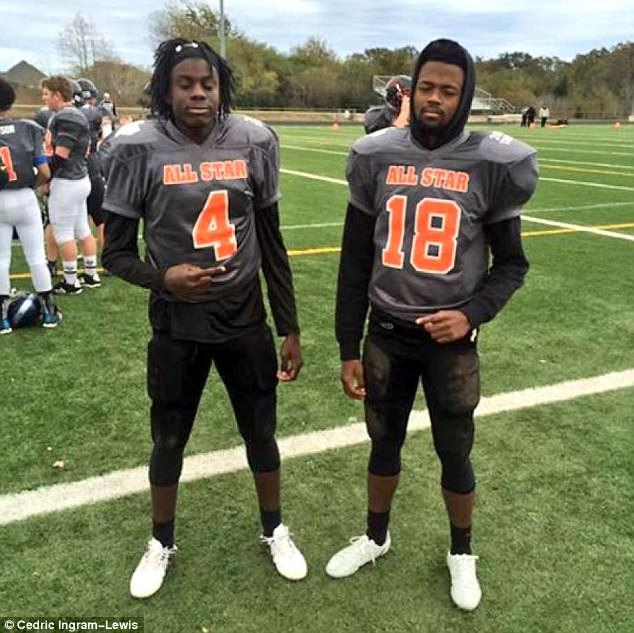 Cousins Cedric Ingram-Lewis and Larry McCullough play football for Two Victory and Praise Christian Academy in Crosby, Texas. On Friday, Sept. 29, 2017, they were told to hand over their jerseys immediately after they protested ahead of the game.
Ingram-Lewis raised his fist while McCullough took a knee during the national anthem.
Their coach, Ronnie Mitchem, is a former Marine, who found their protest disrespectful, and he told them ahead of the game taking a knee was unacceptable and would have consequences.
The teens' gestures follow more than 200 NFL players and coaches who have taken a knee during the national anthem over the past two weeks.
In the 2016 preseason, then-49ers quarterback Colin Kaepernick used his public platform to protest police brutality and racism by taking a knee during the national anthem. Kaepernick opted out of his contract and remains a free agent.
Ingram-Lewis tells the Houston Chronicle, "He told us that disrespect will not be tolerated. He told us to take off our uniform and leave it there."
Mitchem reportedly told them they could kneel after a touchdown in the end zone or hand out flyers as a way of protest, just not during the national anthem.