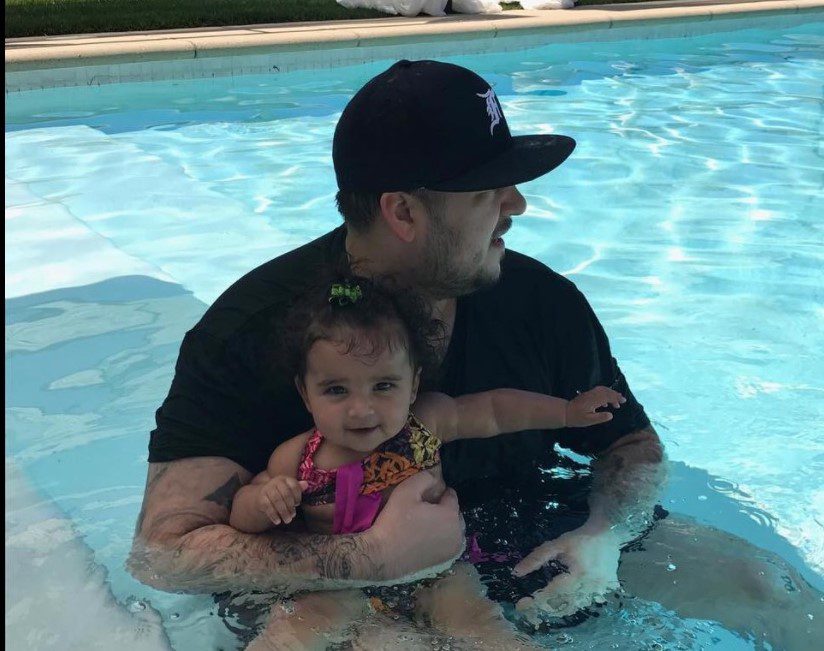 It's been a tremendously stressful year for Robert Kardashian. The reality star watched his engagement to Blac Chyna implode over infidelity and his revenge porn antics online, and now the famous Kardashian son has reportedly been ordered to pay Chyna $20K a month in child support for their daughter, Dream. With so much in his life spinning out of control, we're sure he's not been in the best mental space during this time. However, reports claim Kardashian is going to at least reclaim one aspect of his life again and that's his body, as he's going to try to lose the extra weight again.
As fans of the Kardashian know, Rob went from being a svelte sex symbol like his sisters to being an out-of-shape recluse as he battled depression, family drama and an increasing weight problem. Although his family wasn't able to get him to lose the pounds, Chyna came into his life and seemed to be motivating him to reclaim his health and his figure and Kardashian began working out and eating healthier.
However, once their relationship began to crumble, Kardashian's weight losing journey came to a grinding halt and his size remained a major point of ridicule for him as he regained all of the weight he lost.
Well, according to new reports, Kardashian is dead set on getting back to the "old Rob." He's hired a nutritionist and he's going back to the gym, as well. The sources say Kardshian wants to do this weight loss journey on his own and he doesn't want to ask for help from his family or friends.
The sources say the other Kardashians aren't fully sure that Rob can do this on his own considering the fact that he's reportedly broke and has a history of slipping back into old habits. However, they believe he loves his daughter enough to try to be healthier for her sake.
Well, what do you think of Kardashian's new weight loss journey? Let us know in the comments.