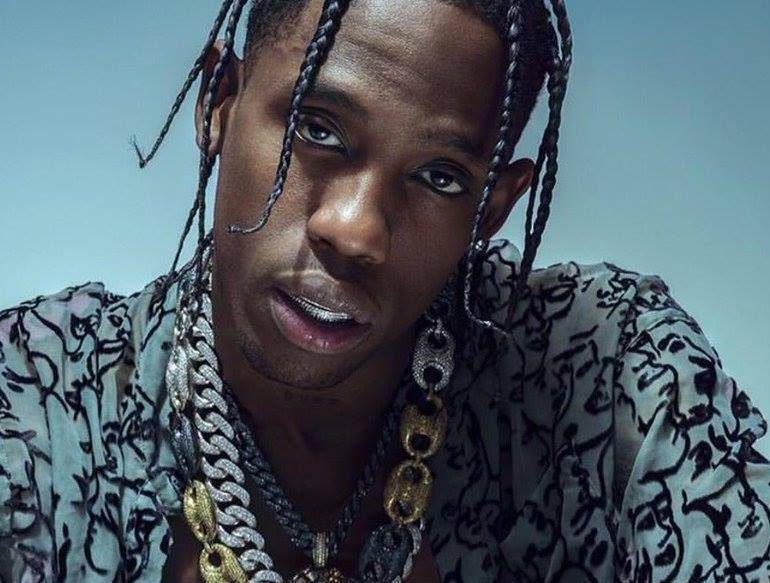 Rapper Travis Scott lands a major fashion collaboration nearly two weeks after Kylie Jenner's pregnancy news.
The 25-year-old rapper has joined forces for his first fashion capsule collaboration with denim brand Ksubi, People reports.
According to multiple outlets, the Australian fashion label and Scott go way back. In fact, he's been rocking their threads for years. But he's not the brands' only high-profile fan. Many stars including Jenner, The Weeknd, and A$AP Rocky have worn their distressed denim and name-dropped Ksubi in their songs.
"Certain brands cater to the culture," Scott said of the brand to Vogue. "Sometimes clothes make it through generations of artists, and it's just because the designer is designing to the time and the culture. That's what I think is dope about brands [like Ksubi]: It's dope when a brand can captivate what's going on with kids — it's not out of touch. With or without me."
The rapper's 10-piece limited edition capsule collection features personal touches, like a T-shirt with a hand-drawn rendering of Scott's famous eagle motif and shredded jeans with double pockets — an ode to the star's Texas upbringing. "I just wanted to keep it Texas culture — just real simple," he added. "Ready-to-wear dope s–t. I just drew on the s–t. Just f–king around."
Of course, the rapper also has his hands full with his personal life. Hours after he and Jenner's pregnancy news leaked, Scott performed and partied at LIV nightclub in Miami alongside Kourtney Kardashian's infamous ex, Scott Disick.
A source tells People that although "it's hard for [Jenner's] family to imagine Kylie's relationship with Travis will last," the pair, who have been dating for five months, is happy. "He was so excited, he couldn't keep it in. He's been so affectionate and protective of Kylie since they found out," an insider told People. "He can't wait to be a dad."
"It is an unexpected but completely amazing turn of events that [Jenner] could not be more excited or thrilled about," added another insider.
The collection launches on Oct. 12.