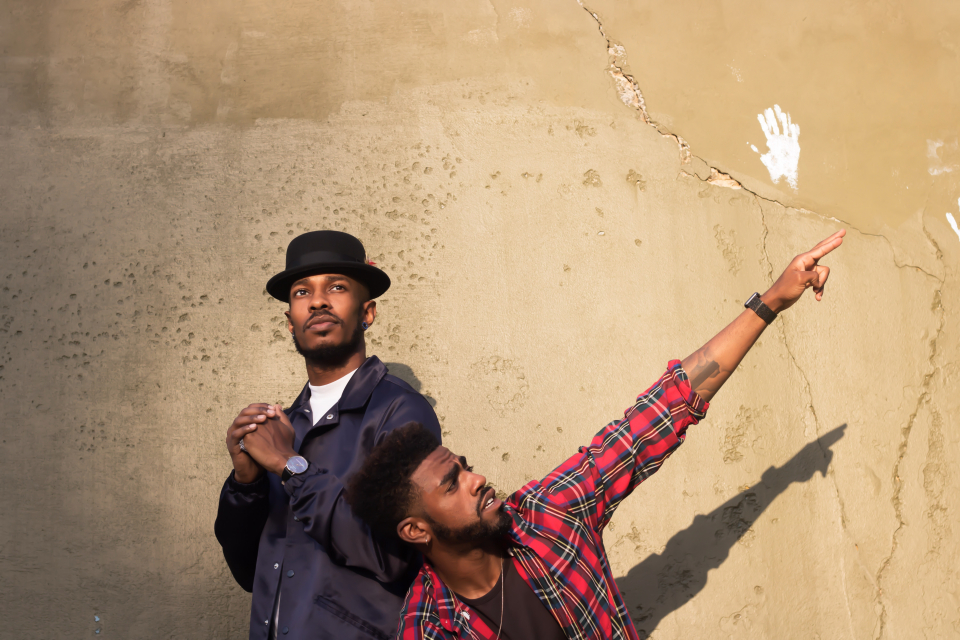 Rolling out had the opportunity to highlight Jash Jay and DJ J-Rock as they unveiled what fuels their passion for music.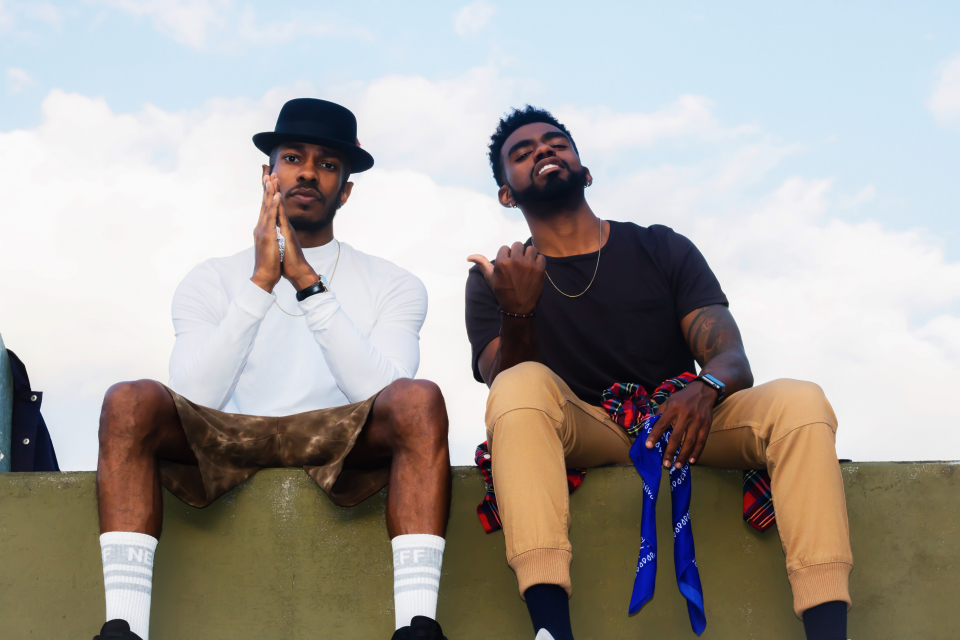 Jash Jay
@thejashjay
Check out our convo with Jash Jay and DJ J-Rock about the genesis of their music careers. First up, Jash Jay.
How did you arrive at this career choice? Was it a deliberate decision or a gradual and natural evolution?
Music has always been incredibly influential in my career choice. When I was around 8 or 9 years old, my little brother and I would listen to my parents' old records on a small record player my dad purchased for me one Christmas. We had a few huge crates of vinyl under our bunk bed. My heavy rotation albums were Michael Jackson's "Bad" and "Thriller"; Bobby Brown's "Don't Be Cruel"; and Teena Marie's "It Must Be Magic." There were a few more, but those are the ones I recall best, I was pretty young.  My parents were very religious.  I'm a preacher's kid, so I was banned from watching MTV and BET. 
I would sneak and watch "TRL" and "106 & Park" when my parents were out of the room or after school before they came home after work. This is when I grew an obsession with becoming an MTV DJ. I was 11 years old at the time. It sounds pretty farfetched, but I knew for a fact I wanted a career in the entertainment/music industry from that point forward. I sold mixed CDs for $7 in junior high school. I would literally sit an arrange each track not even realizing I was creating a "mood" way back then. Fast forward to college…I hosted a college radio show under the moniker "Marz" (my old DJ name), and bought my first DJ mixer in 2008. I had no idea how to use it. It only took physical CDs. I actually ended up selling it before I figured it out because I was swamped with a lot of school stuff.                
For those considering entering this arena, what skill sets do you recommend mastering? What traits are most conducive to success?
Do your homework; the research never ends. Build your library; dig for music. Talk to others who have been successful in the field you're interested in.  Purchase equipment or use someone else's equipment to practice on until you can get your own. Once again … practice! Lastly, don't get discouraged. I purchased my first set of Technic 1200s and a Rane 57 mixer with my rent money and hoped my landlord would extend my payment deadline. I practiced for hours every day.    
How do you stay at the leading edge of your craft?
I do a vast amount of research and learn as much as I can about the art.  I spend hours digging for rare tracks, cool edit anything dope. I also create my own re-edits/remixes. I go to different parties, clubs, and events whenever time permits to gauge crowd reactions to certain songs. I challenge myself by trying different techniques during my practice sets that I can bring to dance floors. I just want to keep people excited.   
Who do you consider to be your peers in your field? Who do you view as examples to emulate?
I consider my peers to be anyone in the art sphere pretty much. I learn so much from other creatives, especially my DJ friends.  One of my closest friends is a DJ. We actually met via Twitter about five years ago — one time for the millennial culture. We both grew up in New Orleans, LA so when it came to music, southern culture, and life in general, we had an immediate connection.  We both live in Atlanta now and play a good bit of parties together. We're in the process of working on some dope concepts that should surface sooner than later. Stay on the lookout.        
What software, app or other technological innovation has made the biggest difference in your life and/or career?
Audio distribution platforms like SoundCloud, Mixcloud, etc. are blessings. I get a chance to share my mixes with the world. I also discover so many crazy talented producers and artists on these sites.      
What's on your playlist?
I'm still listening to a lot of older projects. Kanye's My Beautiful Dark Twisted Fantasy has been in heavy rotation lately, all of Goldlink's projects, Toro Y Moi, Little Dragon, Kehlani, Playboi Carti. My playlist is pretty extensive. Shout-out to Levi Johnson, RAHBI, and Nai Br.XX as well.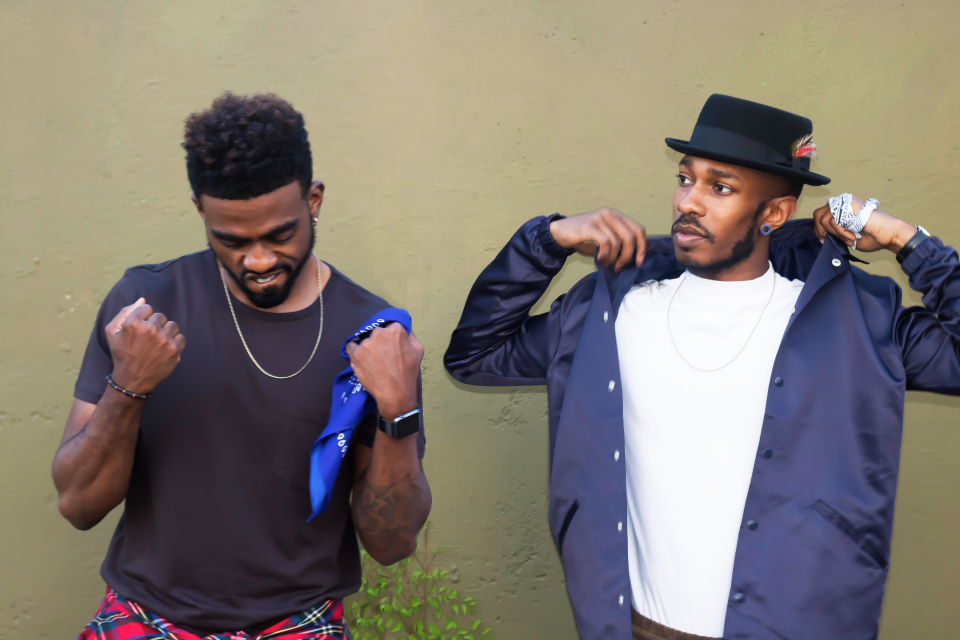 DJ J-Rock
@airjordans
How did you arrive at this career choice? Was it a deliberate decision or a gradual and natural evolution? 
As a kid, I've always felt a strong connection to music. Music has the ability to change an environment and even the emotions of people. So of course, working as a DJ empowers me to create custom environments. I started out spinning at my high school's dances, and events for family and friends. I did it because it was fun, not knowing it would become a lucrative hobby. I would have to say that this career choice was pretty natural. The majority of my new gigs came from people I would meet while spinning.
Do you think that there are any widely held misconceptions about what you do? If so, what are they and how do you work to dispel them?
Sheesh! If you google "Male Thot Jobs" DJs make the top 10 list. How sway?! There is no doubt about it, you meet tons of new people spinning at different venues. Doesn't necessarily mean I'm "THOTing." I guess each case is different. I'm a mama's boy so sensitivity and morals live here.
Another one is that DJs use a pre-made track. Never! I'm far too involved and spontaneous to record an auto-pilot track for the club. I'd feel like I'm cheating my client.
Who do you consider to be your peers in your field? Who do you see/use as examples for you to emulate? 
Earlier in my professional career, I always was skeptical about how my hobby would affect my productivity at work. Until I met DJ Diagnosis. DJ Diagnosis was a DJ I had the pleasure of working with in my hometown, New Orleans.
During the day he is a practicing psychiatrist. At night he flipped the switch and [spun] at some of the dopest parties. He made me realize it's possible to balance both.
I now personally find deejaying and music as the best stress-relief after a long day of work. Countless nights I'd find myself spinning a set and minimizing my Serato app to take a glance at new work emails.
What role does technology play in your daily life? 
I'm a geek — DJ'ing is the nightlife side of me. During the day I work as the technology operations director for the largest convention hotel in downtown Atlanta. Our department handles everything from audio/visual production, to managing the hotel's IT network. This forces me to stay on the edge of technology.
How do you utilize technology?
After work when I have a DJ gig, this same nerdy attitude follows me to whatever venue or club I'm working in. I'll be that guy that's always bothered when the sound EQ is off or if the mic has a feedback issue. When the club has a lighting or special effects tech in the booth with me, I work with them. "Yo, when I drop this next track hit the strobe lights." It's not just the music I like to control, it's the entire club experience from an AV perspective. It's been dope working with different promoters in the city. They tend to encourage the creativity.
I want to always be on the cutting edge of my craft. If it requires me spending 99 bucks on some new Serato plug-ins, I'm down for it. If it will make me sound different or stand out from other DJs, I'm down for it.
Please define your personal brand.
My personal brand is actually built on the same principles of professionalism that I adhere to on the daily basis at work. Being cool and friendly to everyone I encounter is also important to me. Life is too short for grudges and beef. I'm also a regular guy — very vocal about issues facing Black people my age in this new era, always down for a party, and a pretty straight-forward person.
If someone has booked me, I won't be that boring DJ hiding out in an elevated both. I want to engage the audience I'm spinning for. This includes borrowing the mic from the nightclub MC, taking some time to dance when I drop my favorite record, and checking on everyone to see if they're having just as good a time as I am.