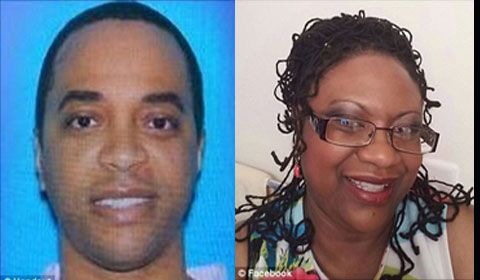 A married couple in Aliquippa, Pennsylvania, is facing serious charges after punishing their daughter with a form of torture outlawed by the United Nations. Dion Stevens, 34, and Malisa Stevens, 41, have been on the run from police since April after an anonymous tip was received by the Beaver County Children and Youth Services regarding allegations of abuse.
According to the Pittsburgh-Post Gazette, in November 2016 the couple dragged their 12-year-old daughter into the basement of their home with the intent to punish her with a technique they saw in a movie. A police affidavit stated that "A wet towel was then placed over her face. She was then tilted backward with her feet off the ground and a bucket of cold water was poured over her covered face. The child said she was 'screaming and panicking and trying to get loose from the chair,' all the while it was difficult to breathe because of the wet towel over her face."
When a caseworker visited the couple to research the incident, the couple admitted that they had, in fact, used the technique known as waterboarding to discipline their daughter. The caseworker informed police and the parents were scheduled to speak with detectives about the incident at the station in May 2017. However, the couple skipped the interview and went on the run, likely fearing arrest. The alleged victim was placed in foster care while the police continued their investigation into the matter and searched for her parents. On Sept. 27, 2017, formal charges of strangulation, aggravated assault, unlawful restraint, endangering the welfare of children, and recklessly endangering another person were filed.
According to District Attorney David Lozier, a lawyer for the couple has been in contact with police and have agreed to turn themselves in to authorities.