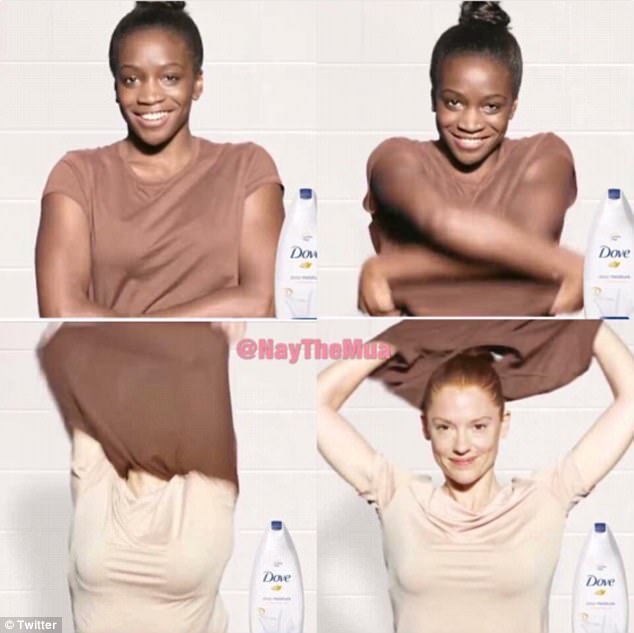 In a four-paneled image posted on Twitter, Dove thought it was clever to post a picture of a Black woman removing her shirt and becoming a Ehite woman. Some on social media are calling it racist, we simply believe it was a little crazy, well, hella crazy.
First you see a Black woman wearing a brown shirt, then she transforms into a White woman wearing a beige shirt.
Dove apologized on Facebook by writing, "Dove is committed to representing the beauty of diversity.  In an image we posted this week, we missed the mark in thoughtfully representing women of color and we deeply regret the offense that it has caused. The feedback that has been shared is important to us and we'll use it to guide us in the future."
On Twitter they posted, "An image we recently posted on Facebook missed the mark in representing women of color thoughtfully. We deeply regret the offense it caused."
In a prior campaign, Dove's "before" and "after" ad shows three women who are three different complexions. You guessed it, the first woman was of color, and she was the before, and the White woman on the far right was the after, leaving us to assume that Dove washes the Black off.