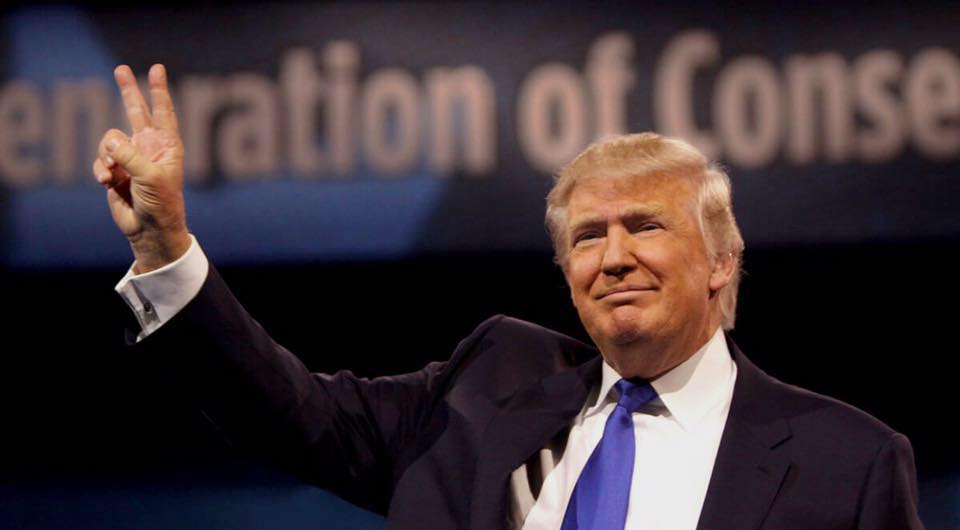 This writer was initially surprised that any multimillionaire businessman, much less a famous one like Donald Trump, would take time out of his schedule to publicly lambaste comedian Rosie O'Donnell, as he is doing now with ESPN's Jemele Hill, after O'Donnell had the gumption to criticize Trump's mishandling of the Miss America pageant many years ago.
We remember Trump famously referring to O'Donnell as "a slob" and "disgusting" and assigning other distasteful names to the comedian, who was a co-host of "The View" at the time. This clued us into the mindset of Trump, who seems to take a fiendish delight in stomping on his enemies like a scurrying roach.
The latest such example of this bizarre behavior is with ESPN's Jemele Hill. The co-host of "SC6" with Michael Smith is already serving a two-week suspension after allegedly violating ESPN's social media policy for the second time. Hill seemed to imply that critics of Dallas Cowboys owner Jerry Jones, who vowed to banish any of his players from playing in an NFL game where they "disrespect the flag," should not patronize the Cowboys' advertisers.
The outspoken Hill, a frequent user of Twitter and Facebook, was already reprimanded by ESPN after she referred to Trump as a "white supremacist" on Twitter last month. She was discussing the president's vehement sympathy for many of the white nationalists who marched on the University of Virginia's campus in Charlottesville, chanting anti-Semitic and anti-Black rhetoric, and whose actions directly led to the violent tragedy that fateful weekend.
Now, less than 24 hours after ESPN suspended Hill, Trump is piling on in an effort to have Hill fired from the sports superstation. He is actually insinuating that Hill is killing ESPN by herself.
"With Jemele Hill at the mike, it is no wonder ESPN ratings have 'tanked,'" Trump wrote on his Twitter page, @realdonaldtrump. "In fact, tanked so badly it is the talk of the industry!"
This isn't the first time that the White House has called for Hill's head. Last month, Trump's press secretary Sarah Huckhabee Sanders called Hill's depiction of Trump as a white supremacist "outrageous" and "a fireable offense."
It remains to be seen if the weight of the White House and Trump's words will influence ESPN to sever ties with the talented journalist-turned-sportscaster.