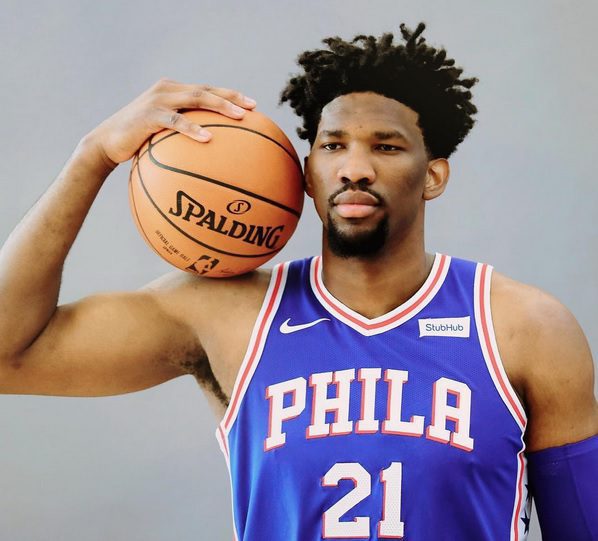 Philadelphia 76ers center Joel Embiid reportedly agreed to a five-year, $148M designated rookie-scale max contract extension. The designated exception is also known as the "supermax," which allows Embiid to earn a higher percentage over the salary cap if he achieves certain career accomplishments. Some of those accomplishments include Embiid winning Defensive Player of the Year, MVP, as well as being named to All-NBA teams.
Marketing a player like Embiid is quite easy. The seven-footer arguably has the funniest Twitter page of all the NBA players, he's publicly tried to get with Rihanna on multiple occasions, and he has embraced a motto fans used to describe the franchise's transition from doom to hope. The 76ers have the talent to become an elite contender in the NBA in a few seasons, and Embiid has added to that excitement with his personality.
On the court, he's dominated. Last season, Embiid averaged 20.2 points, 7.8 rebounds, 2.5 blocks, and 2.1 assists a game. The only problem is that he's only played 31 games out of the possible 164 of the first two years of his career. Embiid is also expected to miss the first few weeks of this season. Historically, seven footers in the NBA that battled injury problems early in their careers haven't had the best of luck. Most recently, Hall of Famer Yao Ming was forced to retire in 2011 at the age of 30. Former No. 1 draft pick Greg Oden retired last October at the age of 28.
Embiid looks to join 2016 No. 1 pick Ben Simmons and 2017 No. 1 pick Markelle Fultz to begin the "process" move in action on Oct. 18 against the Washington Wizards. Although the Eastern Conference is more open towards the bottom half with the departures of Jeff Teague, Paul George, Paul Millsap, Jimmy Butler, Dwyane Wade, Rajon Rondo, and Dwight Howard, to say that Philadelphia is going to make the 2018 Playoffs is still a bold prediction due to the overall youth and health concerns of the squad.