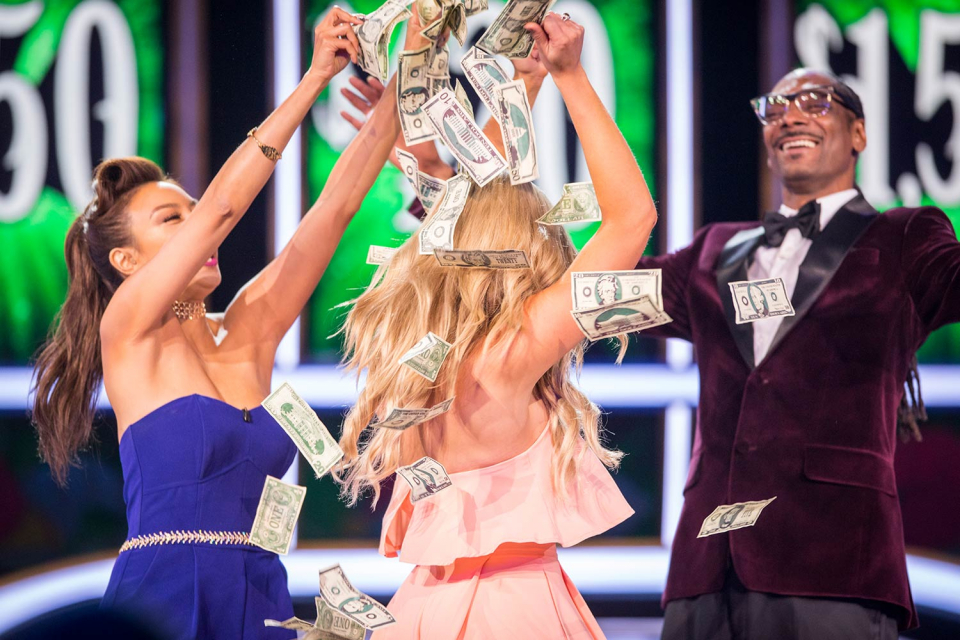 Snoop Dogg counted "The Joker's Wild" as his favorite game show growing up. Now the man who put the 'G' in game show has the opportunity to host a remix of the show, which is set in his very own casino, complete with a gigantic slot machine, along with giant dice and playing cards.
Starting October 24, Tuesday nights on TBS will be fueled by hip-hop, comedy and culture with the reboot of a classic game show, "Snoop Dogg Presents The Joker's Wild" airing at 10 p.m. (ET/PT).
His partner in riddles is Jeannie Mai ("The Real") as 'Lady Luck,' the vivacious hostess who brings good fortune and friendly assists to Snoop and the contestants.
Streetwise questions and problem solving, not just book smarts, will rule the floor, with all the action controlled by the one and only Snoop D-O Double G.
Fans can play along with the official free online game accessible via the TBS Android and iOS apps or online at TBS.com