Chance The Rapper continues to give back to the city of Chicago
Since receiving the BET Humanitarian Award, Chance The Rapper has continued to dedicate himself to helping Chicago City Schools get the funding they need. Chance's efforts to help support the Chicago school system began with his donation of $1M. This week, he took it a step further and collaborated with one of the most popular driving services to help raise money toward this cause. On Tuesday, Oct. 10, the driving service Lyft announced that they will be donating some of their funds to Chance's foundation, New Chance: Arts & Literature Fund.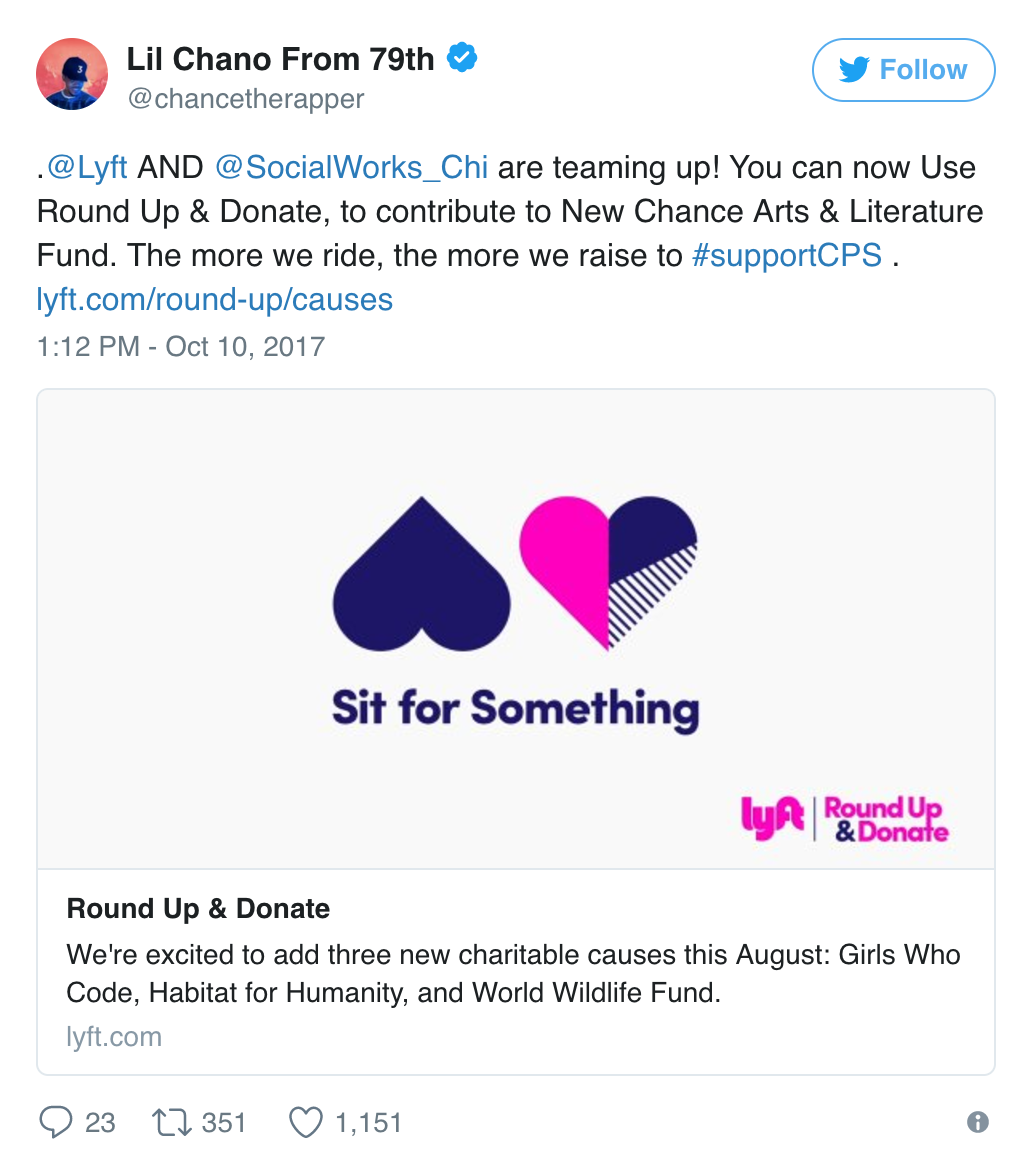 Via the Round Up & Donate feature in the Lyft app, Lyft has agreed to round up the Lyft fare to the nearest dollar and donate the difference to Chance's foundation. In order to donate to Chance's foundation, you have to be a Chicago resident. In the Lyft app, click on the Settings tab inside the app, then select Round Up & Donate. From there, you then just have to select CPS: The New Chance Fund, then enjoy your ride around the city of Chicago.
All funds that are being donated to New Chance are going to go toward the art programs designed by the foundation. The generous and caring rapper hopes that the programs created will keep students excited about school, and ultimately help improve the city's graduation rates. "Through the New Chance Arts & Literature Fund, I'm committed to giving the kids in Chicago as much as I can. Now with Lyft's Round Up & Donate, we can give them much more because the more we ride, the more we raise to bring more arts programs to Chicago City Schools," he said during a press conference.
So far, this humanitarian has raised a little over $2 million to help 20 Chicago public schools.