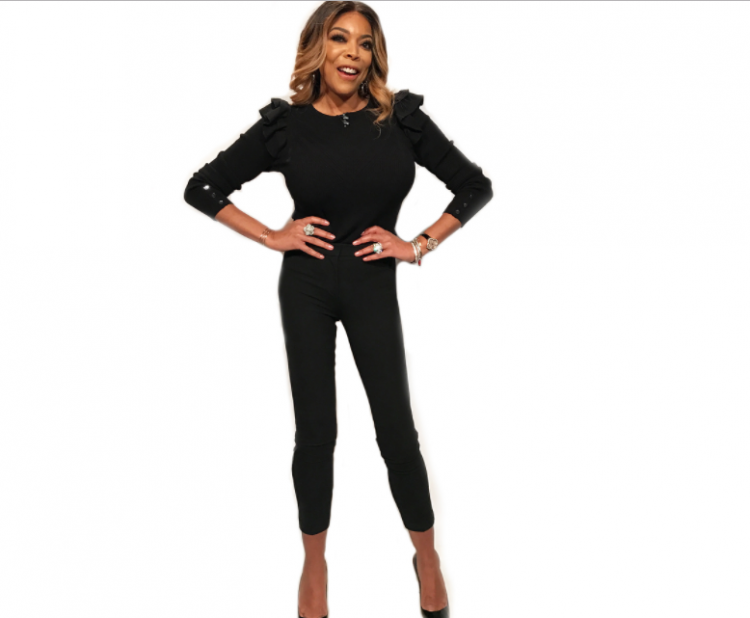 While notoriously messy talk show host Wendy Williams dissects other people's lives and marriages, she needs to get busy repairing her own home life and marriage, according to a recent scathing report.
Williams' husband, Kevin Hunter, has been leading a double life. According to an explosive report, Hunter has been carrying on a long-term affair with a massage therapist named Sharina Hudson.
DailyMail.com reports that a yearlong investigation has uncovered Williams' and Hunter's dirt.
Hunter, 46, has been seeing Hudson, 32, for over a decade. He has been splitting his time between the New Jersey home he shares with Williams, 53, and their teenage son Kevin Jr, and a secluded suburban house that he bought for his mistress just nine miles down the road, the article says.
Most explosive in the report is the fact the publication states that Hunter is "in love" with both women and has been constantly juggling time to spend with both women. Hunter, by the way, manages his wife and also runs the production company they both own.
Moreover, just days after Hunter was photographed strolling along a beach in Barbados with Williams — he was snapped spending time with Hudson in Morristown, New Jersey.
Neither Williams nor Hunter commented when contacted by DailyMail.com.
DailyMail.com also photographed his mistress wearing a huge diamond ring on her manicured engagement finger. It reported that it's unclear to what extent Williams is aware of her husband's extra-marital affair.
"Kevin is with Sharina three or four times a week, often staying over," a source told the DailyMail.com. "They go to the gym together, they go out to restaurants together as if they're a normal couple."
The source added: "But then he goes home to Wendy as if everything is normal there, too. He's living a double life."