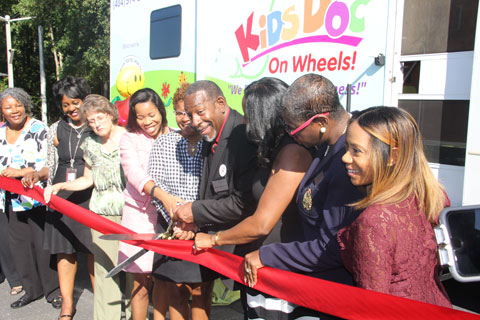 The Dekalb County School District in Georgia has unveiled a new way to keep students healthy. It is called the Kids Doc on Wheels and is part of a public and private partnership for a healthier Dekalb. The bus is a mobile doctor's office that is state of the art. At almost 40 feet long, it includes two exam rooms, a blood draw station, restroom, and a digital uplink for communications with doctors and specialists.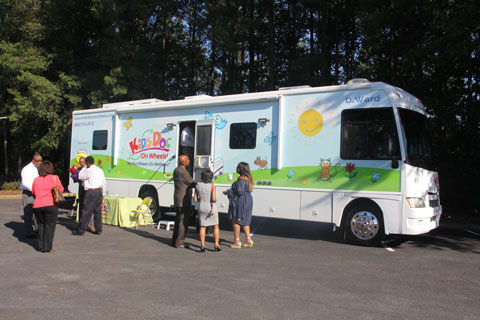 The operational plan and tasking of Kids Doc on Wheels was the brainchild of Dr. Lynette Wilson-Phillips of Decatur Pediatric Group. Dr. Wilson-Phillips and her partner Dr. Melinda Willingham have provided care for thousands of children over their career and have seen the critical need of increased access to health services. Dr. Wilson-Phillips stated, "This is so important to the population my practice already serves. We want to bring it to the community via mobile medicine. The program will serve the entire Dekalb County School System. It will reduce absenteeism and help to give consistent medical care."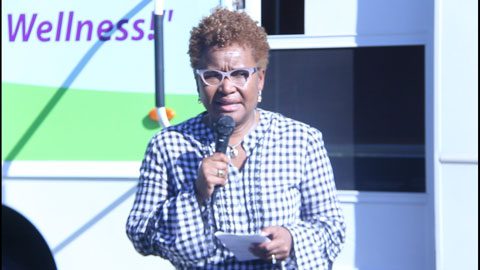 Kids Doc on Wheels will be serving students from ages 0 -18 across metro Atlanta but primarily in the Dekalb County School District. It will provide medical, dental and behavioral health services to students and their siblings. Now children will not miss time from school because Kids Doc on Wheels  will go where they are. The mission is to ensure increased access to high quality and comprehensive pediatric care in children's communities as well as locations where they are spending many hours a day. Sponsors for Kids Doc on Wheels includes state health insurance provider WellCare, Decatur Pediatric Group, BB&T and many others.
Katerina Taylor, president and CEO of the DeKalb Chamber of Commerce, stated at the ribbon cutting of the project, "Our critical and most important asset is our kids. When our kids are well, we are well. We are making sure that our kids are getting what they need and as a result, the parents are also getting what they need."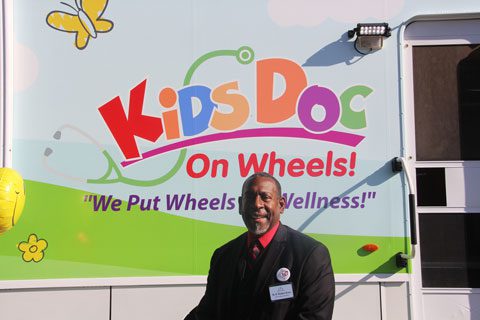 Dr. R. Stephen Green, superintendent of Dekalb County Schools stated, "Here in Dekalb County, we are among the first to have Kids Doc on Wheels in play. This is clearly a signal and a symbol of collaboration and partnership."