Atlanta OB-GYN and two-time breast cancer survivor Jacqueline M. Walters, MD, is known fondly to Bravo's "Married to Medicine" fans simply as "Dr. Jackie."
She's a self-proclaimed "positive thinking warrior." Dr. Jackie believes mental health care and support is essential following a breast cancer diagnosis. "I'm not sure why the mind immediately goes to death when we hear the diagnosis. [But] research has shown that the mind is a powerful thing and it controls everything in your body. Surround yourself with positive affirmations, positive people, and positive things.
"Even when I was in chemotherapy, I wanted to make others look good, [so] I would show the other ladies there how to make their scarves cute and make them look fly," she said.
She struggled with and eventually conquered her battle with breast cancer, and now it has become her ministry to elevate other women facing the same trials.
"I am on a spiritual assignment to uplift, inspire, and celebrate breast cancer warriors," she says in her new book, Perfect Imperfections. "I have always believed that God has ordered my steps to touch lives of women all over the world and display my scars without fear, so other warriors can understand they too can make it through this battle."
The esteemed physician opens up about the pivotal moment when she launched her foundation, 50 Shades of Pink, which focuses on the well-being of breast cancer warriors including their mental health — many warriors experience dramatic physical changes to their bodies during the fight. "When everything that makes you look and feel like a woman is affected by breast cancer, (your hair, your nails, your breasts), it's the smallest things that make a difference and make you feel beautiful again," said Walters, who had a double mastectomy.
Walters launched 50 Shades of Pink and penned Perfect Imperfections because all breast cancer warriors are fighting the same battle, but "every ribbon tells a different story," and she wanted to provide a platform for the warriors to share their stories.
Dr. Walters continues to be a champion for breast cancer warriors, raise awareness, and raise funds, as 50 Shades of Pink hosts its fifth annual Gala and Fashion Show on Oct. 14 at the Atlanta City Hall Atrium. Hosted by actor and author Hill Harper, 50 Shades of Pink will celebrate and empower breast cancer warriors to use their stories to inspire others. All proceeds will benefit 50 Shades of Pink Foundation's mission of treating the inner and outer beauty of breast cancer warriors.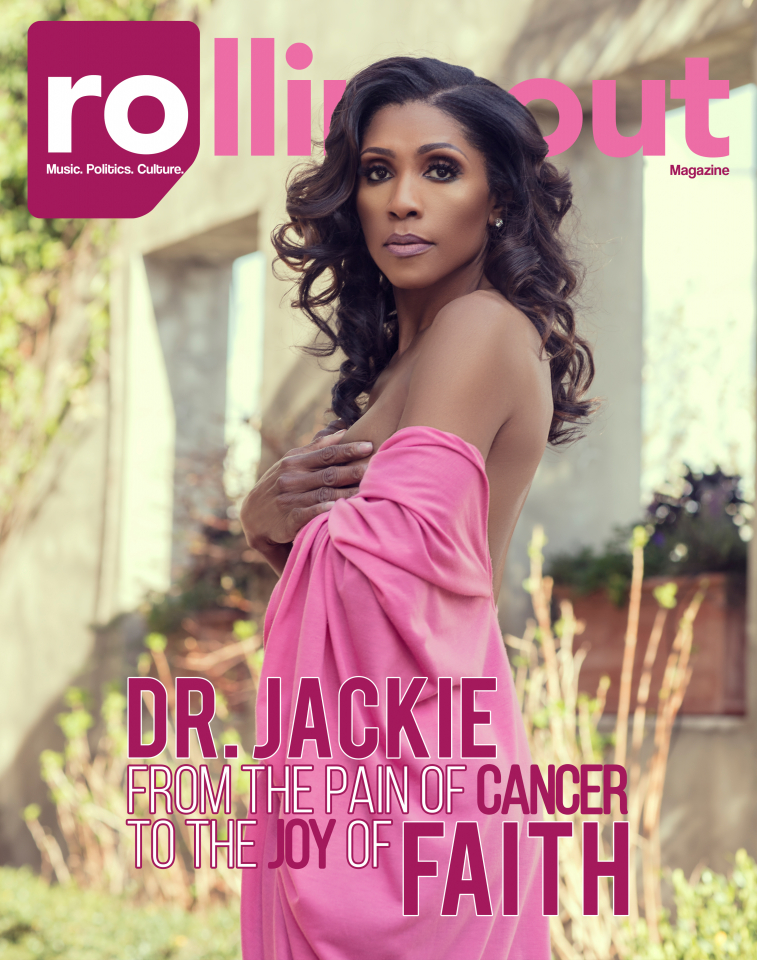 The State of Black Women: Breast Cancer and Racial Disparity
Every two years, the American Cancer Society describes the latest trends in breast cancer incidence, mortality, survival, and screening. A new report by the American Cancer Society shows the rate of breast cancer deaths, in 2015, among Black women, was 39 percent higher than White women. It is also the second leading cause of cancer death in Black women, after lung cancer.
This summer, members of Congress joined with a coalition of progressive organizations, health care advocates, ACA beneficiaries, and parents and kids dressed as superheroes, for a speak-out on Capitol Hill urging Congress to "save our health care" by opposing the repeal of the Affordable Care Act and its replacement with a secretive Republican plan that experts estimate would devastate the American health care landscape.
Karin Roland, chief campaigns officer of UltraViolet said, "In no uncertain terms, a vote to repeal the Affordable Care Act is a declaration of war on women. This bill would quite literally cost hundreds of thousands of women their lives, by eliminating guaranteed coverage of life-saving cervical and breast cancer screenings, abolishing comprehensive maternity care and domestic violence screenings, 'defunding' Planned Parenthood and limiting women's access to birth control and emergency contraception. Repealing the Affordable Care Act and replacing it with a secretive Republican plan isn't a solution, it's an assault on women and the beginnings of a serious national health care crisis — one which will cut off millions of Americans from health insurance coverage. Women across the country oppose the Republican health care agenda — and will not rest until it is defeated. We simply will not allow Republicans to betray us and our families."
According to the American Cancer Society report, a striking divergence in long-term breast cancer mortality trends between Black and white women emerged in the early 1980s and continued to widen over the last several decades, but recent data suggest that the racial disparity may be stabilizing. The five-year survival rate by stage is: stage 0-I, 100 percent; stage II, 93 percent; stage III, 72 percent; and stage IV, 22 percent.
The more common breast cancer diagnoses among Black women are typically in the more advanced stages: triple-negative breast cancer, breast cancer cells without estrogen, progesterone, or HER-2 receptors, and they are harder to treat. The median age at breast cancer death is 62 years for Black women.
The National Cancer Institute at the National Institutes of Health reported in May, over 255,000 people in the United States will be diagnosed with invasive breast cancer this year and over 41,000 will die. Metastatic breast cancer, the most severe form of the diseases, is the leading cause. MBC is nearly twice as common in Black women.
Risk Factors
When it comes to breast cancer, gender is the biggest risk factor and next is age. Women are 100 times more likely get the disease than men because we have much higher levels of estrogen and progesterone, breast cancer cell triggers. According to the National Cancer Institute, at age 30, your chances of receiving a breast cancer diagnosis is 1 in 227. By age 70, it's 1 in 26.
Other factors include having the BRCA1 and BRCA2 genes (approximately 5-10 percent of breast cancers in America are caused by the gene mutations), a family history of breast cancer, radiation exposure and being overweight.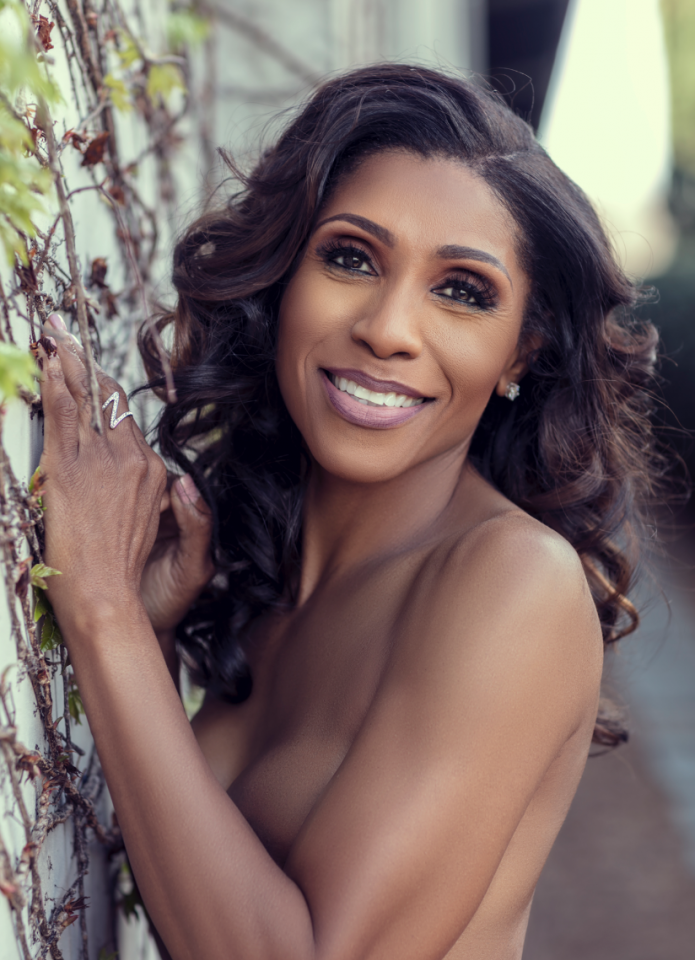 Black Superheroes Who Battled Breast Cancer
Hattie McDaniel, the first Black person to win an Oscar ("Best Supporting Actress," Gone With the Wind, 1939), died from breast cancer at the age of 59.
Civil rights activist Fannie Lou Hamer, famous for the quote, "I am sick and tired of being sick and tired, and we want a change …" died at age 59 from untreated breast cancer.
Freddie White-Johnson, the program director of the Mississippi Network for Cancer Control and Prevention at the University of Southern Mississippi and founder of The Fannie Lou Hamer Cancer Foundation, tells NBC News that the best way to honor Hamers' legacy is for women to get screened.
The foundation's mission is to raise awareness of the disease through outreach programs to educate underserved communities about cancer.
"She died for social justice and from breast cancer. Back then we were fighting injustice, right now we're fighting health disparities and people dying from cancer. We have to screen and give back," White-Johnson says.
"Good Morning America's" Robin Roberts was diagnosed with breast cancer in 2007. In her WebMD five-part web series titled "Advanced Breast Cancer: Courage, Comfort and Care with Robin Roberts," she sheds light on the importance of prevention, early detection, support and treatment options for those diagnosed.
Multiple GRAMMY Award-winning singer-songwriter Patti LaBelle, who has amassed distinguished entertainment career, spanning more than 50 years, battled breast cancer in 2005.
Tony Award-winning actress Diahann Carroll uses her breast cancer journey to empower and inform other women. She had no history of family history of the illness. She said in an interview about coping with cancer, "I feared for my life, and then for my career, which — whether justified or not — is intimately linked to beauty and wholeness.
"But I learned that it helps to turn fear into action. In the war against cancer, we have the ability to arm ourselves with knowledge."