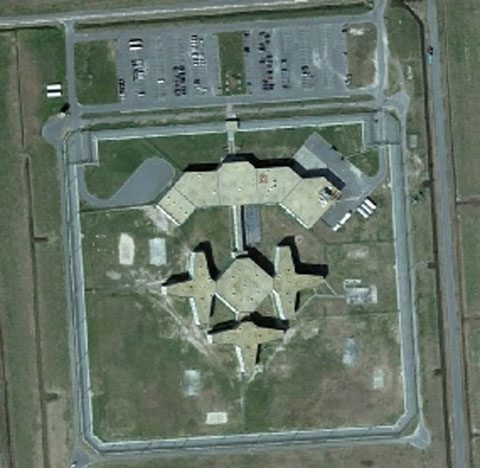 Authorities at the Pasquotank Correctional Institution in Elizabeth City, North Carolina, are reporting the death of two guards after an escape attempt. The inmates were working in an area called the Specialty Sewing Plant and started a fire.
At some point, correctional officer Justin Smith, 35, and Correction Enterprises manager Veronica Darden, 50,  died in the failed attempt. In addition, three other prison workers were hospitalized in critical condition. After the fire was brought under control, prison officials confirmed in a head count that none of the 725 inmates were missing. While the crisis was ongoing the town was placed on high alert and residents stayed in place.
According to its website, Correction Enterprises works "within the North Carolina Department of Public Safety, Correction Enterprises provides rehabilitative opportunities to inmates and produces high-quality merchandise at a savings to the taxpayer."
Correction Enterprises has 32 operations across North Carolina and generates its own revenue. It produces a wide variety of items and services that include agriculture and state laundry contracts. The purpose of the operation is to give inmates skills that can be easily transferred to work outside of prison walls. At the Specialty Sewing Plant at Pasquotank Correctional Institution, inmates were making safety vests and embroidered items. Prison officials have not revealed how the two guards died.