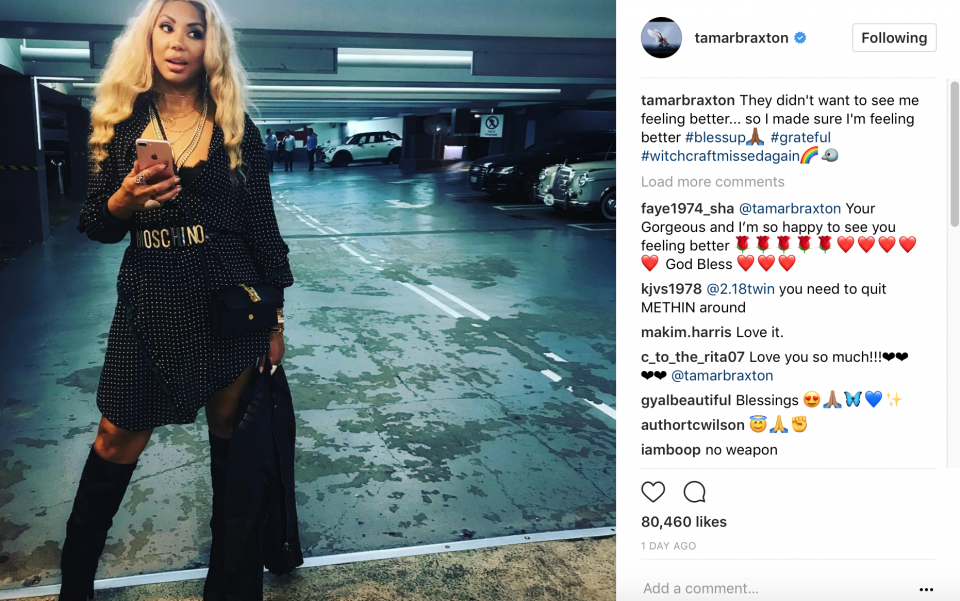 Friday night, sources claim Tamar Braxton took sick and was hospitalized and Xscape stepped up to fill in for the Love and War singer. BET's new network BET/Her, formerly Centric, chose the Epicenter in Atlanta to shoot an incredible first annual BET/Her Fights Breast Cancer event. No further information was given and the audience didn't have a list of the amazing line up until comedian Vanessa Fraction started spilling word on the acts coming up.
The show was informative and nothing less than amazing. There were performances from Keyshia Cole, Alicia Smith, Seven Streeter, and more. There are so many changes that are taking place in the Black community to provide more accessible services for women of color who are diagnosed with breast cancer. Testimonials from Richard Roundstree, Vanessa Bell Calloway and a heart-piercing acceptance speech by Ericka Hart, one of the first recipients of a BET/Her Fights Breast Cancer Award.
Dr. April L. Speed is a breast cancer surgeon who opened a practice in Conyers, Georgia to provide mammograms to the community and be an advocate for early detection. As a breast cancer expert, she treats women, men and adolescents. Her motto is "Treat it, beat it and move on." The BET event highlighted the amazing work she is doing.
"Check More Fear Less" was the theme of the evening. Hostess Naturi Naughton certainly kept the party going and looked amazing the entire evening in all of her incredible wardrobe changes. I'm not going to ruin any of the surprises, so you will just have to tune in to BET, Oct. 23. Check your local listings for times.
Even though the BET/HER Fights Breast Cancer event was a great place and time for the ladies of Xscape to give us another amazing performance and to promote their upcoming Great Xscape tour, we certainly hope our girl Tamar Braxton is feeling better. According to her recent IG post, I think she is going to be OK.
See pictures below.