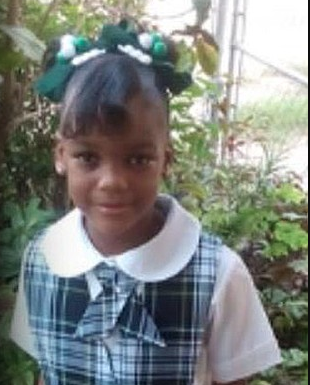 Zion Smith, 8, passed away on Saturday, Oct. 14  Tragically, she was fatally injured at the Dante B. Fascell Port of Miami at around 8:15 a.m. after falling from the second story deck of the Carnival Cruise ship Glory. She was pronounced dead at Ryder Trauma Center at Jackson Memorial Hospital.
Smith's uncle, Damien Fox, says the child was traveling with her family: her mother, brother and mother's boyfriend. They believe when people were in a frenzy pushing in an attempt to get out of an elevator, it likely resulted in the girl being pushed over a railing and falling about 25-50 feet, from the interior atrium to the lower deck, according to Miami Fire Rescue Captain Ignatius Carroll.
Jennifer de la Cruz, a Carnival Cruise Lines spokesperson, said in a statement: "Our most heartfelt care and concern is with the family at this very difficult time."
Glory was scheduled to depart from Florida at 4 p.m. Saturday afternoon and travel to the Bahamas. Smith is a native of Nassau, Bahamas.
This family will be pursuing legal action.