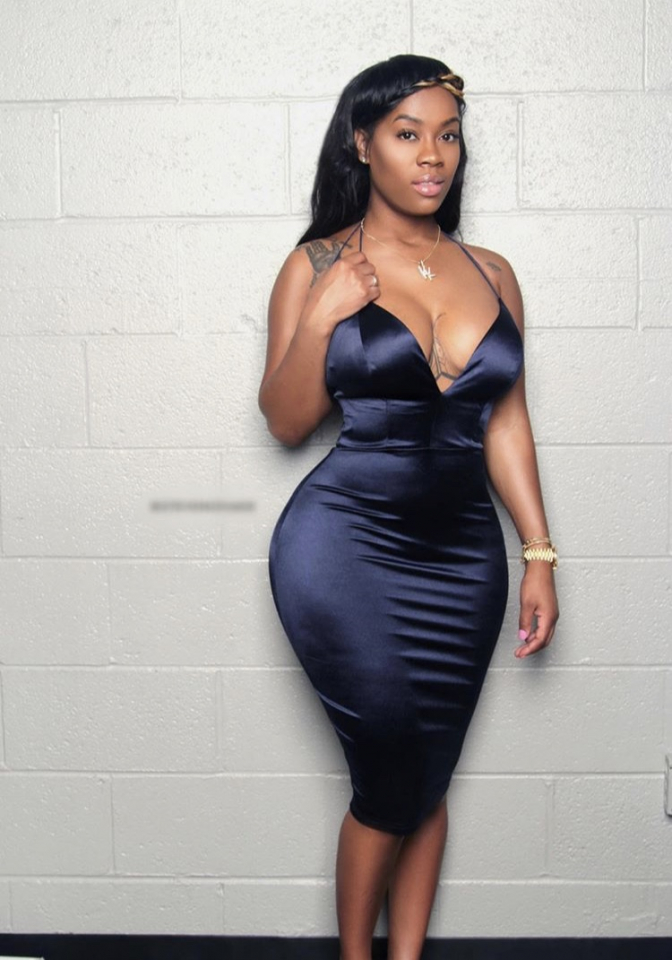 The first three words that come to mind when describing Karisma Boss are fearless, humble, and trendsetter. That's exactly what she is, a fearless and humble trendsetter. Through being a full-time mother and serial entrepreneur, she has personified the term "girl boss."
Stripper Kicks was the first of Karisma's many businesses. She started out selling the exotic dancer type shoes to girls at the strip club where she worked. Many people often downplayed her for selling the "stripper" heel, but she credited that to how small minded some people can be because women all over actually wore these shoes as performance pumps or club attire. Despite the negative feedback, Boss kept at her goals and didn't allow naysayers to box her in. She was an exotic dancer who used her occupation as motivation and funding to start selling shoes.
"Everyone who was selling dance shoes at the time were overcharging us," Boss said. So, she took advantage of that window of opportunity. The notebook she used to take orders in has now expanded into four remunerative businesses: @KarismasKlosetDetroit, which is a women's shoe/clothing boutique and beauty bar (the boutique and beauty bar make two) where she still carries @StripperKicks as well as her own Indian Hair line @MyHeirCollection.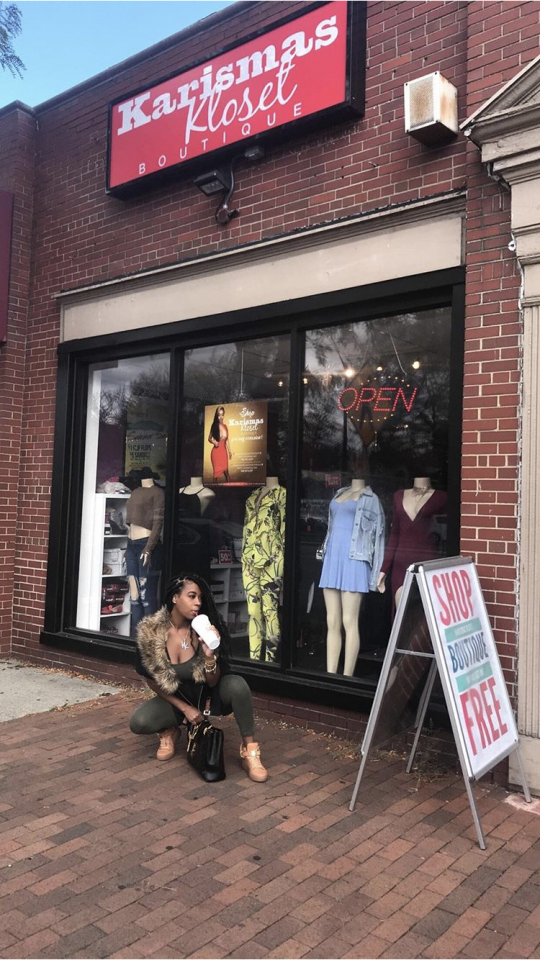 Rolling out caught up with Boss and here's what she had to say:
What motivated you to become an entrepreneur?
I worked one thousand jobs and every time I worked I would find something that I didn't like, whether it was my boss, them telling me how to do my job, being on time, clocking in, just the whole process of me working for someone else. I just didn't like it, so I knew I had to make my own money and work for myself because I couldn't keep getting into it with people who were superior to me. I had to listen to what they said and I didn't like that.
Can you talk more about your business when it first started?
When I opened my first store I was only selling shoes. Once a lot of boutiques around the city started seeing me selling shoes, they started trying to feature shoes into their boutique, which made me feel like, "OK, if you're going to sell shoes now, let me feature clothes," so then I started selling clothes. It was basically trying to keep up with competition because they were trying to cut me out. People would steal my pictures and sell the same shoes as me.
Knowing how harsh of a city Detroit can be, how do you feel about doing business here overall? What motivated you to say regardless of what's going on around the city, I'm still going to step out and start my business?
People always have negative comments but I just keep going. If you don't like me you'll eventually order something offline if you don't want to come in the store or you'll eventually send somebody in the store as you keep seeing me around for years to come.
When you first started, do you feel like you had all of the resources you needed to be successful or did you have to make a miracle?
I had a lot more resources starting out because I was still dancing and I was saving my money up, putting it into my store versus now I'm using the money that I'm making to buy more inventory, to keep it flowing. Things are still good, though. I'm still making a good profit. At one point, I took a part of my savings from this location and used it to open a second location, I thought it would do good and double my income when basically I just wasted all of my savings because the store just wasn't doing good. I regret it financially but it was a learning experience.
What sets you apart from other business owners in your market?
I go and search for things that other boutiques don't have. I try my hardest not to order the same things. People will come in and ask me to order something that they saw at someone else's store and I'll say, "No. Go get it from them." I don't want to have anything that anybody else has. That's the whole point of being a boutique; you're supposed to have special pieces that you aren't going to find in the mall or anywhere else. Now if someone out of town has it, okay, but nothing like anybody that I can easily drive or walk to.
Do you feel like it's still hard to be taken seriously as a female entrepreneur or is it the new norm?
I haven't really had any problems when it comes to being a woman, but I have been belittled when it comes to me being a dancer. "Oh, you don't know what you're talking about. All you know about is dancing; you're just a stripper," stuff like that. And it would come more from women than men. Men would promote and congratulate me then women would come up with anything from "…her stuff is too expensive," to "I don't like her." Whatever the case may be.
How has your life as an entrepreneur impacted your life as a mother?
Well now, my son, all he talks about is how he's going to open up his own business. He wants to make games, his own system, his own video games, and he wants to open a game store and says he wants to be like me. So, it's basically like I'm motivating my son, which I'm proud of because when he does go and gets his degree or whatever he decides to do, I don't want him to work for anybody. I want to have some type of foundation set so he'll be okay.
How do you use your platform to be a positive influence?
I try to give back often. I usually do something in October for Breast Cancer Awareness and my team and [I] always come together to donate our used clothes.
Follow Karisma on Instagram and Facebook @KarismasKlosetDetroit