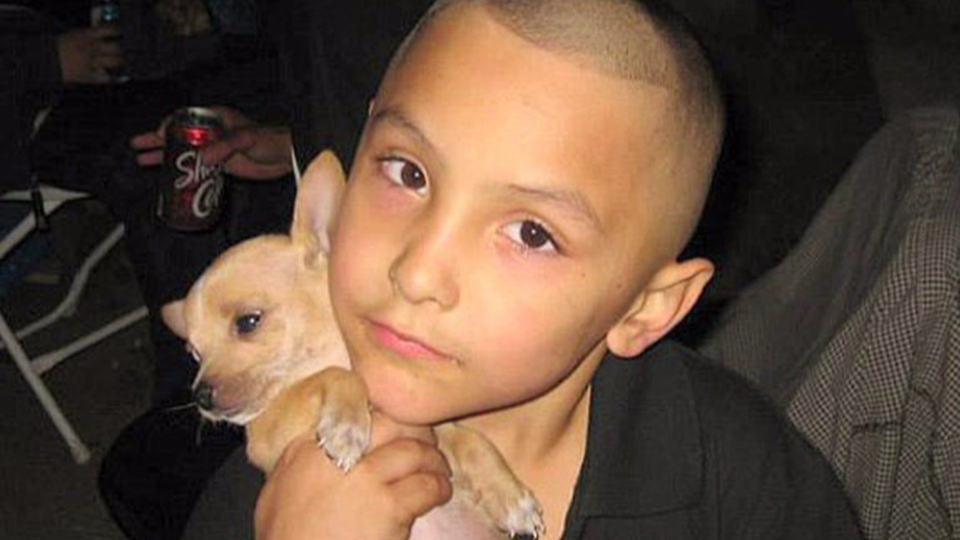 A woman in Palmdale, California, believed that a relationship was more important than the well-being of her 8-year-old son. According to KTLA, Gabriel Fernandez endured severe abuse by his mother's boyfriend, Isauro Aguirre.
Aguirre assumed the young boy was gay and would often dress the boy in girl's clothing and send him to school. He also abused him with help from the boy's mother, Pearl Hernandez. Prosecutors say Aguirre and Pearl beat, bit, whipped the child with a belt, shot him with a B.B. gun, fed him cat litter, burned him with cigarettes, starved him and tied him to a chair.
Aguirre and Pearl only called paramedics after Gabriel fell unconscious. The couple began to plot ways to conceal the abuse. Phone records revealed that Aguirre and Pearl sent texts to each other with plans of deceiving police. However, Gabriel died two days after he was admitted to the hospital and doctors discovered that the boy endured severe abuse. Police believe that Aguirre and Pearl were to blame.
The incident sheds light on why it's important for parents to protect their children when they get involved in new relationships. Your significant other should never abuse your child physically or mentally. Pearl allowed Aguirre to mistreat and torture her son only because she wanted love from a man. She decided that being in a relationship superseded protecting and raising a healthy kid. Pearl should have ended the relationship the first moment she witnessed Aguirre abusing the boy. However, Pearl allowed Aguirre to beat her son and she often joined him.
Aguirre's trial will likely last eight weeks and Pearl will go to trial afterward. Four social workers in L.A. County will also face charges in connection with Gabrielle's death.