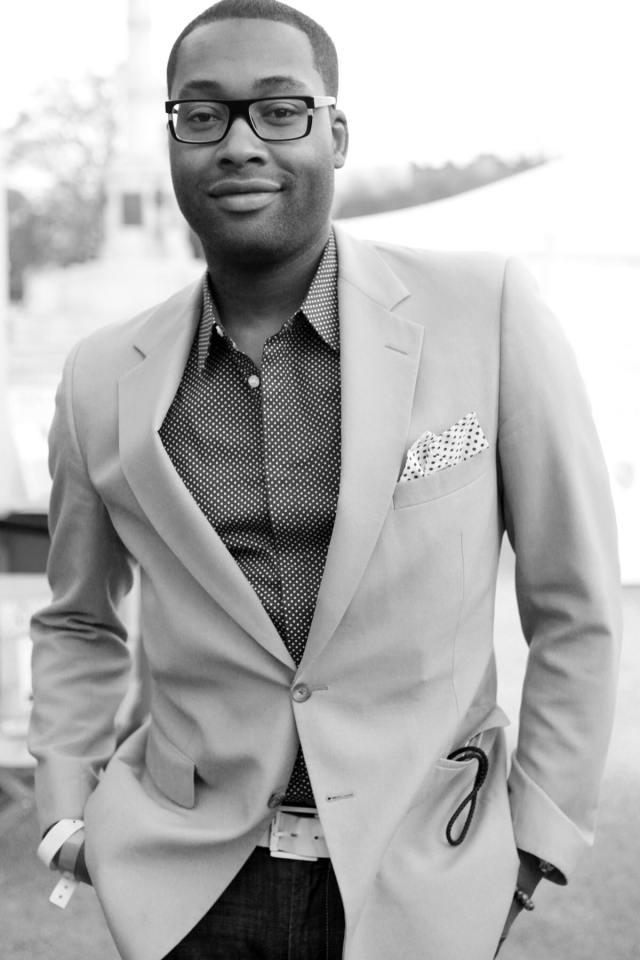 Sources have confirmed fashion designer Mychael Knight died on Tuesday, Oct. 17, 2017.
According to obviousmag.com, Knight "died at 7:25 a.m. EST outside of Atlanta on Oct. 17, 2017, surrounded by his loving family and friends. His family asks that their privacy is respected during this time of grieving."
Knight appeared on season three of  "Project Runway" in 2006 and had the amazing opportunity to show off his collection during Olympus Fashion Week in New York City.
According to his bio:
Michael Anthony Knight, Jr. was born on April 11, 1978, in Nuremberg, Germany to Pamela and Michael Anthony Knight, Sr.

Although Knight spent his childhood in Montgomery, Alabama, in 1996, he received his high school diploma from Washingtonville Senior High School in Washingtonville, New York. Later that same year, Knight began his freshman year of college at Georgia Southern University in Statesboro, Georgia. In 2001, this university awarded Knight a Bachelor of Science degree in Apparel Design and Merchandising.

In 2007, Knight introduced his label, Mychael Knight, on BET's Rip the Runway and he designed a line of custom tees for the Starbucks Corporation.

In 2008, Knight launched Kitty & Dick, his female and male lingerie label, and his unisex fragrance, MajK.

On August 20, 2009, the Project Runway: All-Star Challenge aired on Lifetime Television. Knight joined Daniel Vosovic and Santino Rice of season two, Jeffrey Sebelia and Uli Herzner of season three, Chris March and Sweet P of season four, and Korto Momolu of season five in a special, "one-shot" competition where the winner, Daniel Vosovic, received $100,000.

On March 17, 2010, Mychael Knight debuted his Fall/Winter 2010 line at Charleston Fashion Week in Charleston, South Carolina.

In 2013, Knight became a contestant on Project Runway: All Stars.
He died of an intestinal disorder.