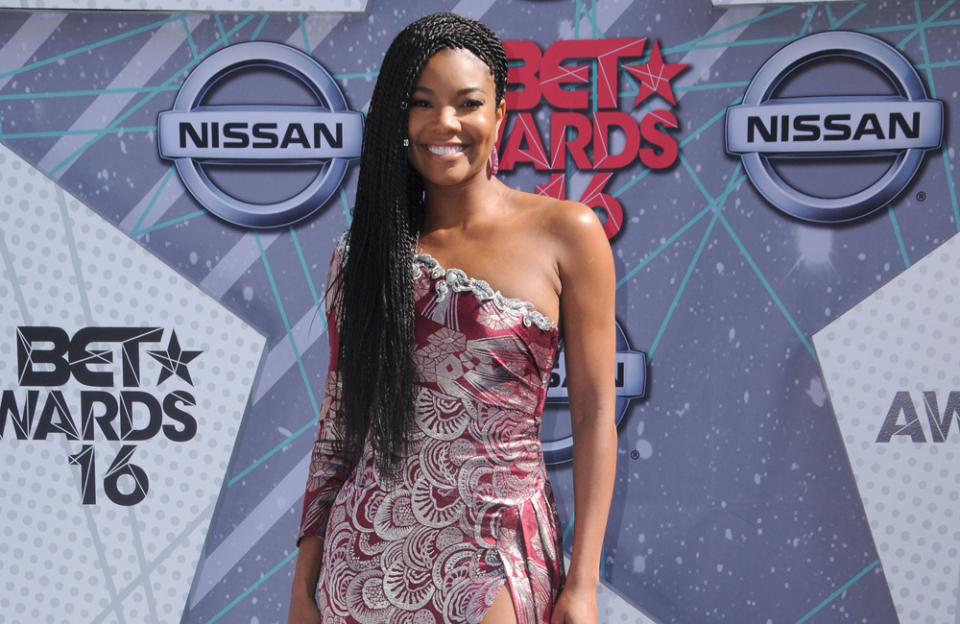 Gabrielle Union was "terrified" about sharing her rape story.
The 44-year-old actress was raped when she was working at her part-time job at a Payless Store in 1992 and she feels it is important to keep talking about it to support other victims.
"It's been almost 25 years since I became a rape survivor. I'm not surprised. Rape is the most underreported crime in the world. I have to keep talking out because people feel like they're the only ones.
"They feel like are on an island by themselves; they feel like they are screaming into a hurricane and nobody is listening and I am just trying to say, 'I'm listening. I hear you. I've been there, and there is light at the end of the tunnel.'
"I didn't think anyone but my therapist was going to see it [my story]! It was therapeutic in writing it, but now that I am handing it over to the world, it feels terrifying," she said.
And the "Being Mary Jane"' star is glad she is helping to continue the conversation to make the subject less taboo.
She told E! News: "Every time I talk about being raped, someone will come up to me in a bathroom or an amusement park and say, 'Me too.' In that instant, I am completely connected. I know everything and nothing all at once. What we are able to share is a sense of community of survivors and we are just doing our best, but that we put one foot in front of the other. There's light at the end of the tunnel and that's the importance of sharing the stories when you're ready."