Women have been involved in the genre of rap since its birth during the late '70s and early '80s. From Roxanne Shante all the way up to Nicki Minaj, women have left an undeniable impression on the male-dominated culture. Detroit rapper Killa Ko is set on forging her own path with unique visuals and lyrics that will also be remembered over the course of time.
You were involved in art as a child. In your later years, you became skilled in painting and customization. Talk about your background in rap.
Music was and is my first love. I went to art schools my whole life, started in choir and band, and I was a dance major. But at 7, I decided to rap for the first time because my dad took my older brother to the studio instead of me. I knew then I was a problem lyrically.
Who are some of your she-ros in the rap game — past and present?
I love Lil Kim. I have her lyrics tattooed on my neck. But next to Kim, I was a crazy Left Eye fan. Her flow and style amazed me as a kid, along with Missy and Da Brat. I loved that individuality was so big back then. Everyone had their own swag and style, physically and lyrically. I'm still big on Kim … play Hardcore like it just dropped.
Style is a dynamic factor that separates the good from the great. What type of aspects do you include in your fashion choices? What dictates your decision-making in terms of style?
Honestly, style has little to do with fashion and more to do with personality. I dress how I feel that day. I'm not too good at preparing a fit because I may feel a whole separate way the day of, but I'm always fly. The shoes I have on are most important, but the rest is all how I'm feeling, I may be in my tomboy mood or I may want to show a little boob, maybe an ab, I never know.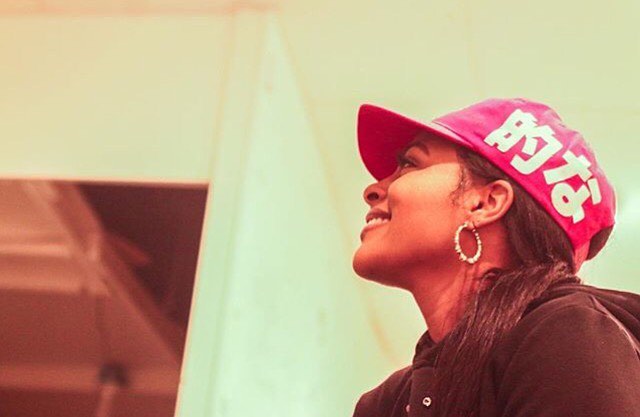 You released two videos ("Smooth Criminal" and "Young Saiyan") which introduced listeners to your lyrics and personality. How did both ideas for the videos come about?
"Young Saiyan" is a track titled after "Dragon Ball Z" by a fine girl from Detroit that raps. You don't see that every day, which is why these things come out in my music. I came up with the lyrics for "Young Saiyan" in my head while in a jail cell, so it doesn't get more personal than that. I wanted to tell a story of how I got out of jail and went Super Saiyan. On "Smooth Criminal," I wanted to tell a story, as well. The track is so smooth but I'm talking crazy, which is how the name came about. And, of course, MJ had on a suit in his "Smooth Criminal," video so I had to wear one, as well. Also, all my videos are directed by me. They're my ideas, my visions and my style of choice, which is why I'm able to be so free with my creativity.
What do you want to see less of in today's music game?
I would like to see fewer comparisons in the game and more authenticity. I can tell when someone makes music because it's a cool thing to do, and when someone's heart is really in it. I want more of the heartfelt artists. With the comparisons, I want to see less of it amongst female artists. We can have these male artists and all of them flourish equally, but when it comes to women, we always just pick one. This goes for female artistry period. It's bad that it has to be that way.
What's next for you?
What's next for me? What's not next for me! I'm the one, been the one, and I'm taking everything I deserve, but for now, I'll keep dropping music and fly a– videos and paintings. I let everything flow organically. That's how I move.
Watch her music video below: