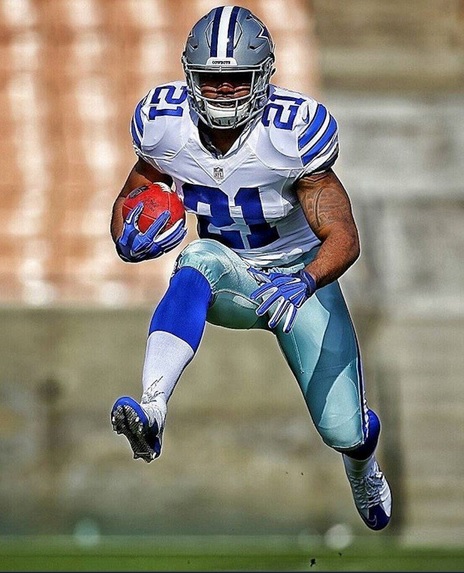 Dallas Cowboys running back Ezekiel Elliott was granted a temporary restraining order by a New York judge on Tuesday, which allows him to play in the next game against the San Francisco 49ers. The judge is going on vacation and a hearing is expected to occur before Oct. 30.
Elliott was initially suspended for six games by the NFL in August. The running back's legal team took the decision to court and won reprieve with an injunction, stalling Elliott's punishment from the league. Last week, the court threw out the August decision and Elliott was placed back on the suspension list.
A woman that had previous relations with Elliott has accused him of assaulting her on two separate occasions. In the first situation, the woman had no visible injuries and didn't pursue charges. In the second situation the NFL is trying to punish Elliott for, he allegedly pushed the woman on the week of his 21st birthday. The woman, who claimed to be in a relationship with Elliott (he said the relationship was only sexual), was allegedly upset about not being able to attend his 21st birthday party in 2016.
"You are a Black male athlete. I'm a White girl. They are not going to believe you," Elliott claimed the victim said to him on July 22.
Although Elliott wasn't charged or arrested in connection with the incident, the NFL conducted its own investigation and determined that there was extensive evidence that he did commit certain violent acts. The investigation team for the NFL was composed of professionals from law enforcement, judicial and public service, and other specialized areas.
"When you get accused of something of that magnitude, you kind of get labeled as an abuser, and that's not me," Elliott said, according to ESPN. "That's not how I want to be seen. That's not what I want to represent to my family. So I mean it's just important for me to fight."
A video surfaced back in March of Elliott appearing to expose a woman's breast during a St. Patrick's Day Parade. Elliott was also allegedly involved in a bar fight this past summer. The NFL decided not to discipline Elliott for those incidents.