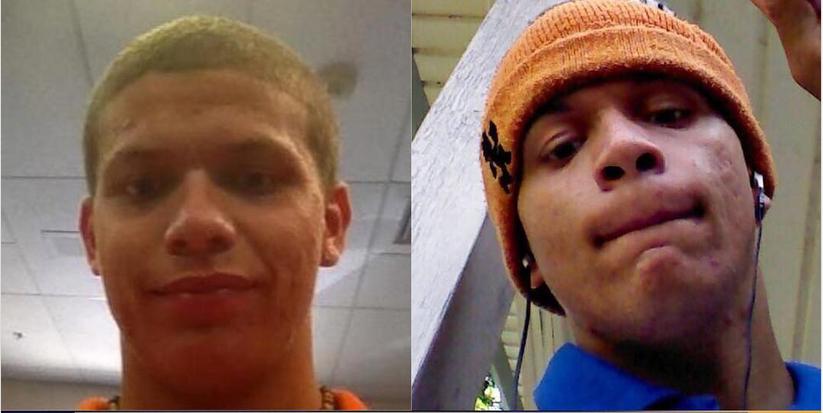 A Caucasian cop from Tulsa, Oklahoma has finally been found guilty of fatally shooting his daughter's African American boyfriend — execution style — while off-duty.
The problem is that this was the fourth trial for former officer Shannon Kepler, 57, after three mistrials since the incident occurred in 2014. And he was convicted of first-degree manslaughter after the jurors in the other trials could not agree to convict him of murder, CBS News reported. The prosecution and local activists eagerly point out the very low number of Black jurors who were picked to served in the first three trials.
Subsequently, Kepler was found guilty of this lesser charge for killing Jeremey Lake, 19, who had recently begun dating Kepler's then-18-year-old daughter, Lisa.
When you read the report, you find it hard to believe that Keoler did not get the murder rap — or worse, capital murder, for "hunting down" Lake, the prosecution argued. Kepler reportedly followed his daughter to the area where she was visiting with Lake, and watched the two from a nearby parked SUV before jumping out of the car, confronting them, and killing the young man.
Kepler's attorneys argued in court that the 24-year police veteran was following his daughter because she was frequenting crime-ridden neighborhoods, putting herself in danger. She would also run away from home and be in and out of homeless shelters, the attorney said, because the father forbade her from bringing men into the home.
Kepler tried to claim in court that Lake had pulled a semi-automatic weapon from his pocket — for no reason at all it seems — and kept reaching for it each time Kepler shot him. Investigators, of course, found no weapons on the scene and Lake didn't even own a gun of any kind, much less a semi-automatic. Lake's aunt not only disputed Kepler's unsubstantiated claim that Lake had pulled a gun on him; she also said that Lake only tried to reach out and shake Kepler's hand before the father shot him at close range and then took off in his vehicle.
The jury has come back with a recommendation of a 15-year prison term. It will, however, wait to see what the judge actually hands down when Kepler is sentenced for this unprovoked "manslaughter."
This case has historical significance as well because Lake's death happened just four days before white police officer Darren Wilson fatally shot unarmed Black teenager Michael Brown in Ferguson, Missouri, a suburb of St. Louis on Aug. 9, 2014. It touched off months of rallies and protests and gave birth to the Black Lives Movement that sought redress with so many cases of police brutality and acts of racial injustice.