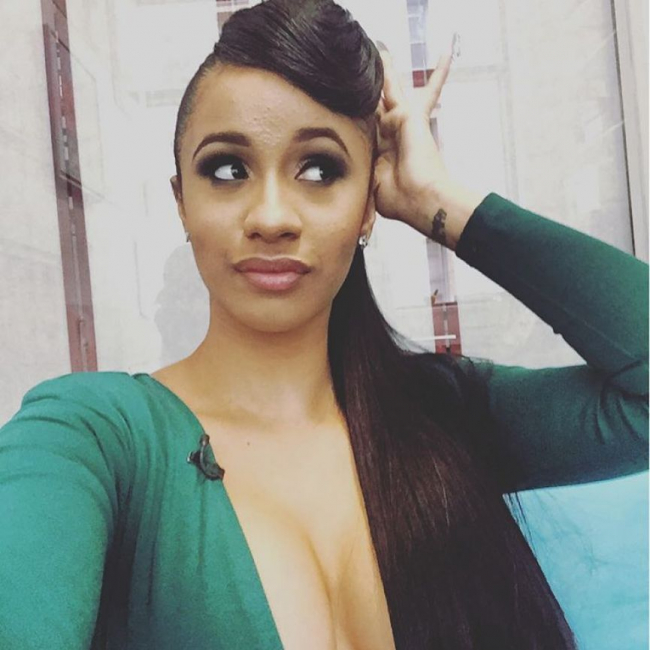 Rapper and reality star sensation Cardi B is really receiving all-star treatment since she hijacked the Billboard charts last month and became the darling of popular culture. She is not only getting arms-full of accolades – such as at the BET Hip Hop Awards – her every move (or misstep) and that of her camp are now being recorded and dissected by the local and national media.
Cardi B, whose real name is Belcalis Almanzar, 25, was reportedly thrown out of a hotel early Sunday morning, and she accuses the staff of rabid racism.
As TMZ reports, the rapper and her people were allegedly kicking it hard at the Hilton Albany in Albany, New York when, at around 1 a.m., people reportedly called down to the staff about Cardi B's room being the epicenter of ruckus. Local law enforcement was called and they told the entertainment publication that there was also some kind of circumstance that popped off.
When Cardi B was confronted by hotel security, it escalated and she was ordered to leave, TMZ reports.
The video of the incident clearly records Cardi calling someone on the staff a "racist motherf*****" before she bounces with her camp .
Cardi B performed Saturday night at the Times Union Center.
Cardi posted a video addressing the circumstances of her hotel exit in Albany, explaining she was asked to vacate the premises because of weed even though she said she did not smoke any nor had any in her possession. She also accuses the city of Albany of being racist, saying she experienced that first hand.
A spokesperson for Albany Police Department countered Cardi's claims and gave this account for what went down in the hotel: "… the hotel's manager called cops around 1am to report a party on the 2nd floor, plus a smell of weed. We're told hotel staff had gone up and asked Cardi's team to leave, and when cops showed, they were packing their bags to exit. However, the PIO says no evidence pointed to the weed coming from anyone in Cardi's camp, but they left regardless. That's when Cardi was woken up and asked to join them, causing her outburst in the lobby. We're told no one was arrested, and that Albany PD denies allegations of racism."
In related news, it appears Cardi B briefly broke up with her boyfriend Offsett before she quickly reconciled with him after saying on an Instagram post that she overreacted on Saturday.
She's had what we can say has been an interesting weekend.