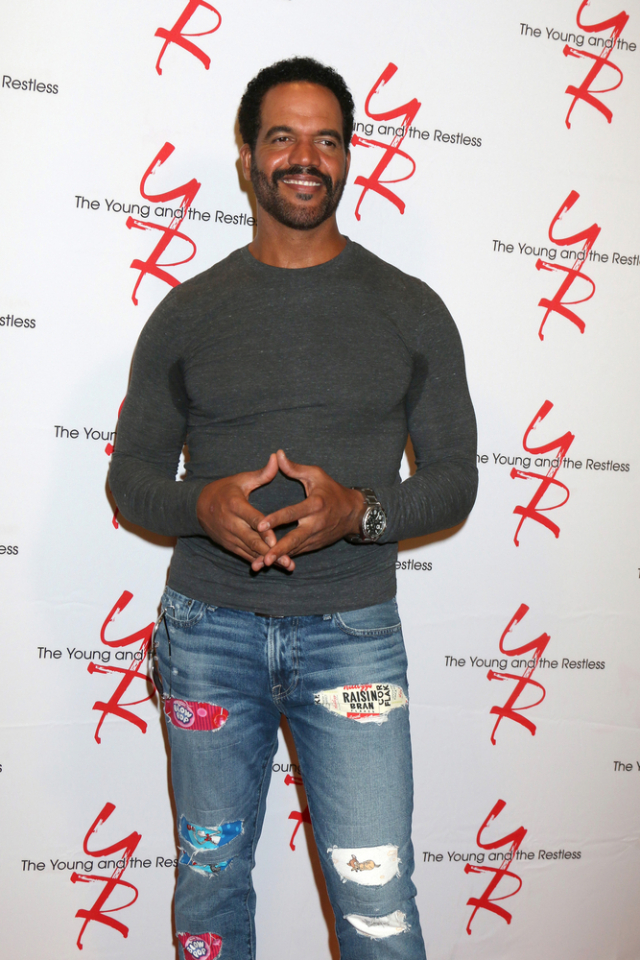 October is Mental Health Awareness Month. Soap opera actor Kristoff St. John recently posted an alert on social media asking his fans on Twitter to be aware.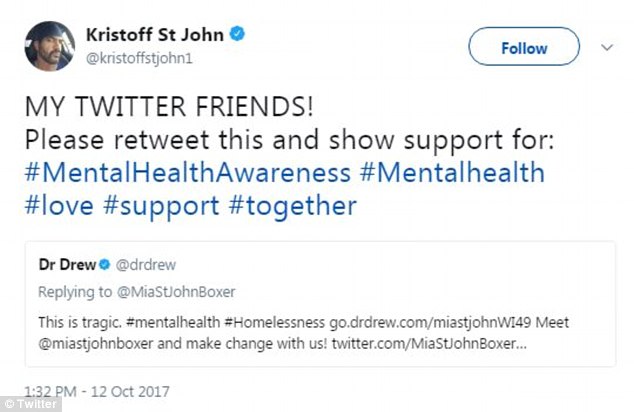 He wrote on Twitter on Oct. 12, "Please retweet this and show support for: #MentalHealthAwareness #Mentalhealth #love #support #together"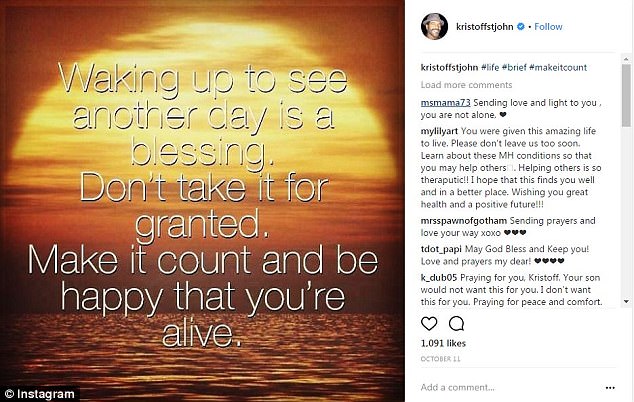 In the tweet, Dr. Drew was replying to the actor's first wife, Mia St. John's tweet. "This is tragic. #mentalhealth #Homelessness https://go.drdrew.com/miastjohnWI49  Meet @miastjohnboxer and make change with us!"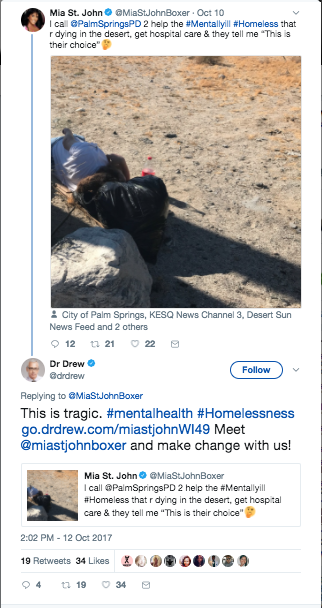 The two-time Daytime Emmy Awards winner is now on a 72-hour old, a three-day psychiatric evaluation after he allegedly sent an ex photos of himself holding a gun to his head, threatening to kill himself on Thursday, Oct. 19. TMZ reports that police discovered two guns at his home.
St John's son, Julian, 24, committed suicide on Nov. 23, 2014. He was diagnosed with schizophrenia at age 18 and battled severe depression and drug addiction as a teenager.
Mia, 50, is Julian's mother and is a former boxer. She's confirmed to sources that the photo was not sent to her. They also have a daughter named Paris.
Kristoff St John, 51, has starred as Neil Winters on "Young and the Restless" since 1991.
Julian was a resident at La Casa Psychiatric Health Facility in Long Beach, California, when he died. The St. Johns reportedly settled a lawsuit against the facility in 2017 because they "regularly skipped mandatory check-ins and observations of Julian" and then "falsified documents in order to cover up the claimed neglect."
The suit stated: "The facility was aware of Julian's history of suicidal ideation, but only placed him under one-on-one observation for approximately two weeks following his most recent suicide attempt."
In an attempt to end his life in 2013, Julian ran into oncoming traffic. He didn't finish high school and would often leave the comforts of his home to live in parks and "began taking drugs frequently."