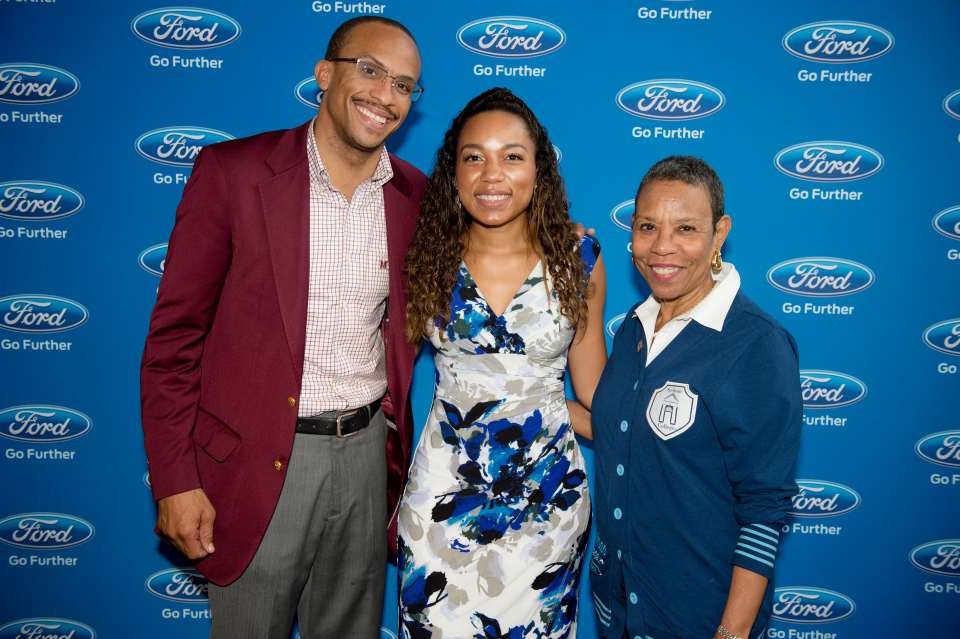 Ford came to Atlanta to stomp the yard. They joined Morehouse College and Spelman College for their annual SpelHouse homecoming activities to provide a fun-filled weekend to both current students and alumni.
Ford presented the first-ever "Ford Ultimate Homecoming Takeover" as part of the Ford HBCU Drive2Greatness program to support STEAM initiatives. Ford HBCU Drive2Greatness program kicked off in early September and has challenged HBCU students, alumni and supporters to "Rep Your HBCU" on social media in hopes of winning one of four HBCU STEAM donations for their favorite school.
In addition to a fashion show, empowerment panel, a DJ battle, tailgate party and more, over the course of the week, homecoming attendees will have the opportunity to get up close and personal with the all-new 2018 Expedition and 2018 Mustang.
Here's a sampling of the first three days.
Monday: Elegance fashion show presented by Ford, with special guest judge and designer, Kenya Freeman
Tuesday: Ford Lunch and Learn​ featuring prominent media professionals for a mentoring session with select journalism students. Panelists included: Satchel Jester, Upscale; Janee Bolden, Bossip, Munson Steed, rolling out, D. Orlando Ledbetter, AJC/Atlanta Falcons beat writer, TV personality and actor Terrence J.
Wednesday: "How We Roll" Old School vs. New School DJ Battle, hosted by Terrence J, plus an opportunity for students to participate in the ride and drive experience