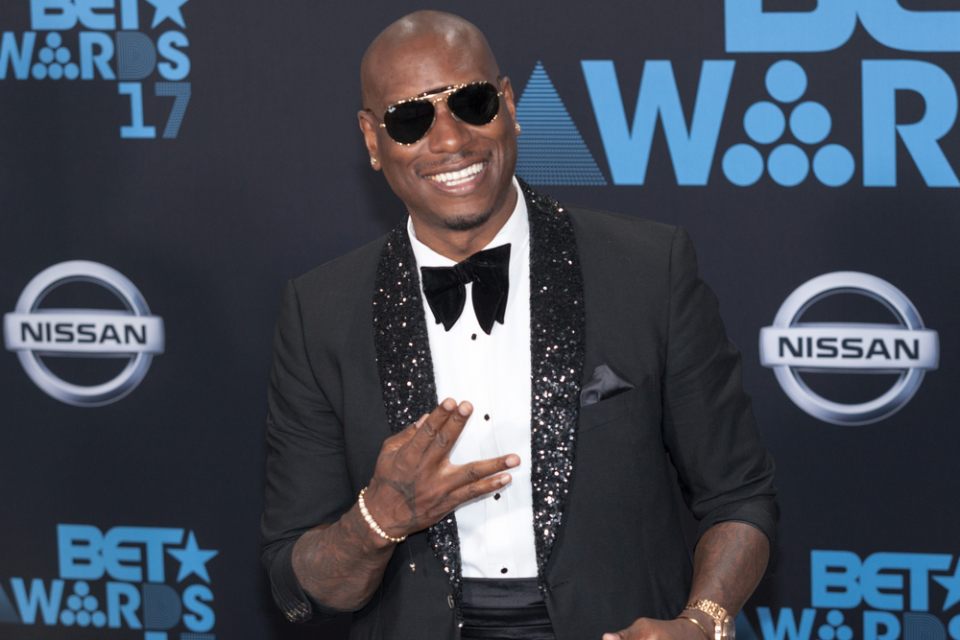 Entertainer Tyrese Gibson is due in court today to answer to child abuse claims. In September, his ex-wife Norma Mitchell Gibson filed a lawsuit claiming that, on Aug. 19, Shayla, the couple's 10-year-old daughter, was staying with him when he "pinned her face down, put his knees on her back, grabbed her hands with one arm and beat her with the other," for "stealing her own piggy bank money that she received for her birthday."
The Los Angeles County Department of Children and Family Services opened an investigation. Initially, when they went to court, Norma requested protection and it was was granted. Tyrese can't directly or indirectly contact Norma or Shayla.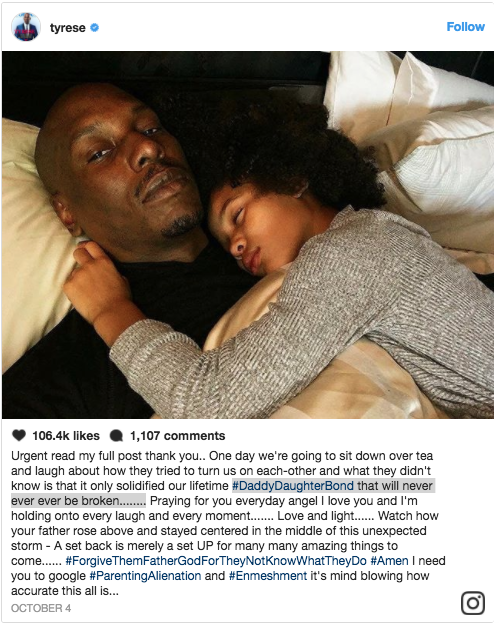 In an Instagram post on Oct. 4, he wrote a letter to Shayla saying, "One day we're going to sit down over tea and laugh about how they tried to turn us on each other.
"Praying for you everyday angel.
"I love you and I'm holding onto every laugh and every moment."
The Blast reported on Monday, Oct. 23 that Tyrese sent balloons, flowers, a teddy bear, fruit arrangement and a card and even hired a plane to fly a banner over her elementary school in Van Nuys, California. It read: "NO MATTER WHAT, DADDY LOVES YOU SHAYLA."
Her mother is reporting their 10-year-old daughter was "mortified." Norma's lawyer, Aleen Khanjian, asserts Tyrese's actions violate the restraining order citing, "This disturbing behavior is a complete violation of the Restraining Order. It is a reflection of Mr. Gibson's erratic state of mind."