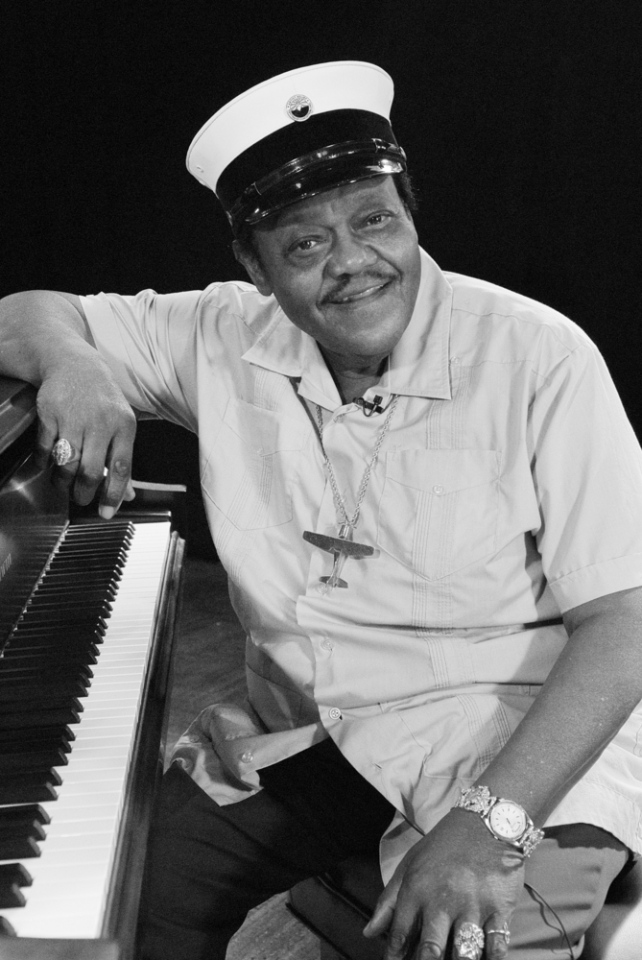 Rock 'n' roll great Antoine "Fats" Domino died Tuesday, Oct. 24 of natural causes. He was 89.
The prolific pianist and singer-songwriter dominated the charts in the '50s and early '60s with hits like "Ain't That a Shame" and "Blueberry Hill." Domino influenced a generation of rockers, including Paul McCartney, who covered Domino's song, "Coquette" in 1999. Only Elvis Presley sold more records in the 1950s than Domino, according to Rolling Stone.
He recorded what is considered one of the first rock 'n' roll songs, "The Fat Man," with arranger-producer David Bartholomew in 1949.
A native of New Orleans, he was thought to have perished during Hurricane Katrina in 2005 when flood waters inundated the Lower Ninth Ward. Although his home sustained substantial damage, he and his family were rescued.
He was inducted into the Rock and Roll Hall of Fame in 1986.