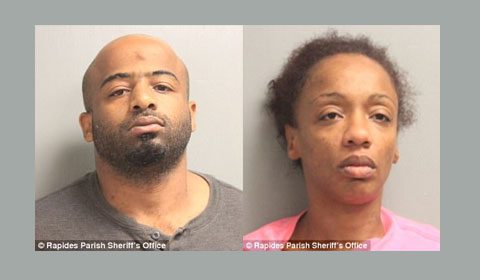 Police in Louisiana arrested a brother and sister after a string of related deaths in Central Louisiana. Matthew Sonnier, 29, and Ebony Nicole Sonnier, 31, have been charged with murder in the deaths of three people.
According to police, Matthew Sonnier is accused of stabbing to death Latish White, 42, and throwing her body from his car on Oct. 18, 2017. Police found White's body on the side of the road. Three hours later that day, police responded to a fire in a roadside ditch and found the burning bodies of Kendrick Horn, 33, and Jeremy Norris, 28, in Rapides Parish, Louisiana. Police are saying that all the murders are connected. Rapides Parish Sheriff William Earl Hilton would not elaborate on what connects the murders but stated to local media outlet KALB that there were eight different crime scenes and hundreds of pieces of evidence collected. According to Hilton, "There are so many different tentacles to this thing that went so many different places. No one can remember this many different crime scenes that we had to process."
The siblings have been in police custody since Oct. 25, 2017, with Matthew charged with second-degree murder in the death of White, while Ebony was jailed on drug charges. Now they have been charged with three counts of first-degree murder, three counts of obstruction of justice, and three counts of criminal conspiracy.
White's daughter Bree Sherwood posted the following on Facebook recently, "Matthew Sonnier why, why did you take my mama away from me & my babies. Not only did you leave us in pain, but you left us with a broken heart."