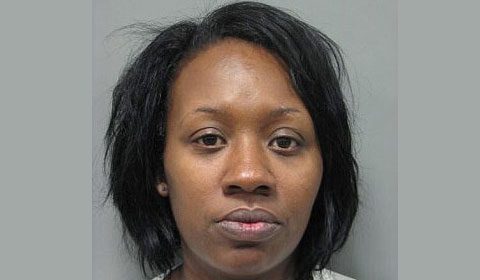 A stressed out and high mother of 13 kids is facing serious charges after abandoning them in the cold on a Maryland highway. In December 2016, Sheri Marshall, 36, obviously was suffering from a mental crisis compounded by drug use when she was driving her children to visit their grandmother.
According to police and the children, she got into an argument with her 12-year-old son and forced him out of the minivan and onto the busy road of I-495 near Greenbelt, Maryland. She then continued on her way down the road but ran out of gas near Takoma Park, Maryland. Rather than seek help, she had her other 9 children in the minivan for two days in freezing weather with no food on the side of the road. When the kids woke up one night they discovered that their mom had left them alone in the minivan. The children who were one, two, three, five, six, seven, eight, 10 and 11 left the minivan and began walking down the road until they reached a local restaurant. Workers fed the children and then called police to the scene. Their mother was later found wandering down the road covered in urine and confused. The 12-year-old who was forced out of the car had called relatives to help him.
Police determined that Marshall was in a drug induced state and later tests revealed she had a high level of narcotics  in her system. When police talked to her children they learned that Marshall had been acting strangely before her episode that endangered her kids. After a 10-month investigation during which Marshall lost custody of her children, she was eventually charged with nine counts of child neglect and nine counts of leaving children unattended. She was arrested last week and will make a court appearance sometime in November on the charges. Police attributed the delay in bringing charges against Marshall because they had to interview all of the children involved. According to media outlet "WJLA News," Marshall is fighting to regain custody of her children.